In episode 4 of SYNC B-sides, Reuben Ch'ng, founder of Daily CMO, a marketing publication focused on sharing lessons, case studies, tips, and interviews. Reuben was also the organiser of the successful marketing event – Underdog Marketing 2022.
Reuben also runs his own podcast and growing newsletter as part of Daily CMO that reaches hundreds of marketers in Malaysia and beyond.
READ MORE: In episode 2 of SYNC B-Sides, we speak to David Wong, CEO of Deemples
About Reuben Ch'ng from Daily CMO
He started his career as a musician, and music producer then as a business owner when he started The Cat Studio. Reuben started doing marketing for himself, learning through trial & error – before helping other businesses.
One of his earliest tactics to market his music school was to print and deliver flyers by hand. Over time, he began to do more advanced marketing.
When he was a music producer, he worked on various projects for brands like Ridsect and History Channel. Some of his work appeared in cinemas and broadcasts.
In 2016, Reuben joined MobileAds.com as a business development lead. Over a tenure of nearly 2 years, he helped the company secure 6-figure advertising campaigns with brands like Nandos, TNB Malaysia, and Proton, by knocking on doors. Those years built up his salesmanship.
Today, he mainly spends his time at Cat Insights, a digital marketing company he set up to help companies grow revenue. As a teacher, he teaches marketing courses at LEAD and Spiccato and has trained companies like MediaPrima Digital, Heineken and Capitaland. Also as head of marketing, he leads marketing for LEAD.
Interview synopsis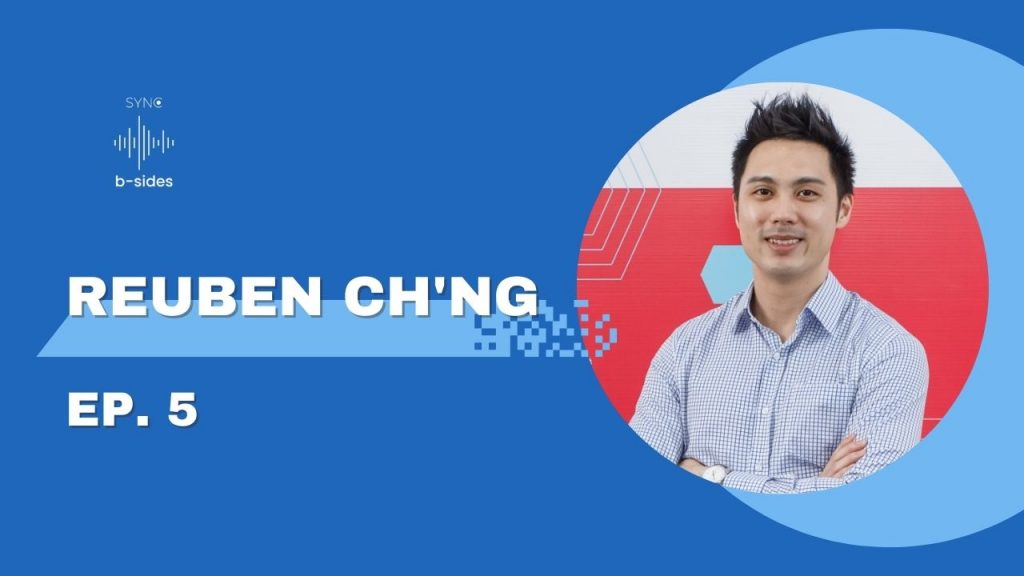 Here's a short breakdown of what we discussed during the interview about marketing, events, SEO and working with small businesses.
Reuben Ch'ng founded the Underground Marketing Conference to provide small businesses and marketers with practical tactics and strategies that they can use immediately after the event.
Ch'ng emphasizes the importance of networking and connecting people who are a few steps ahead with those who need to learn from them.
Ch'ng believes that there is a gap for events that focus on SMEs and entrepreneurs rather than just large companies in Malaysia.
Daily CMO is a content platform where small business owners and marketers can come and learn something at an affordable price.
The monetization strategies for Daily CMO include common advertising, sales or reselling of software and platform products, taking a small cut from received sales as a sales commission or an affiliate fee, and running events to monetize the company.
Affiliate marketing has become a trend as both consumers and businesses become smarter in their purchasing decisions, and Reuben has explored affiliate marketing before with success.
Building products around solutions is important as it proves to be scalable once the process is refined, making it easier to productize services that are easier for people to buy.
Charging for events is important, as people tend not to appreciate what they get for free, and Reuben's marketing strategy involved a lot of manual outreach and creating a sense of ownership among attendees by using their logos in the event's branding.
Reuben Ch'ng stresses the importance of focusing on customers and understanding their pain, fears, hopes, and dreams instead of constantly trying to figure out the best platforms to use.
Underdog Marketing Conference's success can be attributed to the story behind it, its name, and the sense of community that it created among marketers and communications people.
READ MORE: In episode 3 of SYNC B-Sides, we speak to Jasmine Yap from Juwai IQI
What is SYNC B-sides?
SYNC B-sides is our very own video series that features marketers, PR practitioners, entrepreneurs and growth experts looking to have honest conversations about the evolution of their industry. Helmed by SYNC CEO Terng Shing Chen and focused on generating real conversation, this series shines a spotlight on people making an impact in their field. Subscribe to SYNC's YouTube channel for all the clips.
How to work with us?
If you would like to be featured on our platform or work with us to help scale your business, drop us a message at hello(@)syncpr.co and a consultant will be in touch.
If you are looking for an affordable unlimited design subscription for your video thumbnails or banners for your YouTube channel, check out the link.