How important are ethics in PR and content? We often say that words matter, and they do, and because public communication can be powerful and influential, those communicating must adhere to certain ethical guidelines. Any successful relationship, whether it be with clients, partners, investors, media, or community, is built on trust. As a matter of fact, trust is a need for purchasing from a brand, according to 81% of customers. Hence, a PR professional has a fiduciary duty to foster trust and is regularly called upon to serve as the "voice of conscience" in corporations and organisations. As a result, they have a moral obligation to both their clients and the general public.
Unethical communication can undermine public trust and even create a crisis, just as public relations can impact and build positive relationships and reputations. It can harm your reputation, cause sales to drop, and make attracting new customers and staff harder. It may even result in legal action in rare situations. Finally, the best PR practices and content writing are always founded on truth and honesty. Let's look at some of the core principles of ethical PR practices.
Transparency and honesty: Key to ethics in PR and content
For many years, transparency has been a popular buzzword across industries, particularly in public relations. Transparency in public relations and content writing entails openness, clear communication, and giving accurate information – even when it is difficult to do so. When we talk about ethics in PR and content, transparency should be the first aspect to consider. Transparency is the cornerstone of this industry's ethical standards, from acknowledging sources to reporting potential conflicts of interest or prejudices.  
Here are a few tips to practice transparency and honesty:
Provide accurate and up-to-date information.
Be honest about your biases and interests.
Avoid misleading language or imagery
Correct errors as soon as possible.
In addition to being a question of ethics in PR and content, producing persuasive and transparent material is essential to winning over the confidence and respect of your audience. Consider your target audience carefully when creating content. What would be on their minds? What details might help their interaction with your brand? How can your transparency in content marketing increase their loyalty? Transparency in this industry increases credibility and indicates an organisation's dedication to treating its audience with dignity and respect. In fact, several studies have stated that over 90% of consumers feel brand transparency is crucial in their purchasing decisions. So, regardless of whether you're representing your PR agency or if you're representing your client, transparency is vital. 
Balancing the interests of different parties
The audience, or target demographic, is the foundation of any public relations or marketing initiative. Before you begin writing, you must know who you are writing for. What are their roles? How do they communicate? What should your tone be? What are the main themes, benefits, and styles that will appeal to them? Ask yourself these questions. Once you have a firm grasp of your audience, you can define the scope of your work.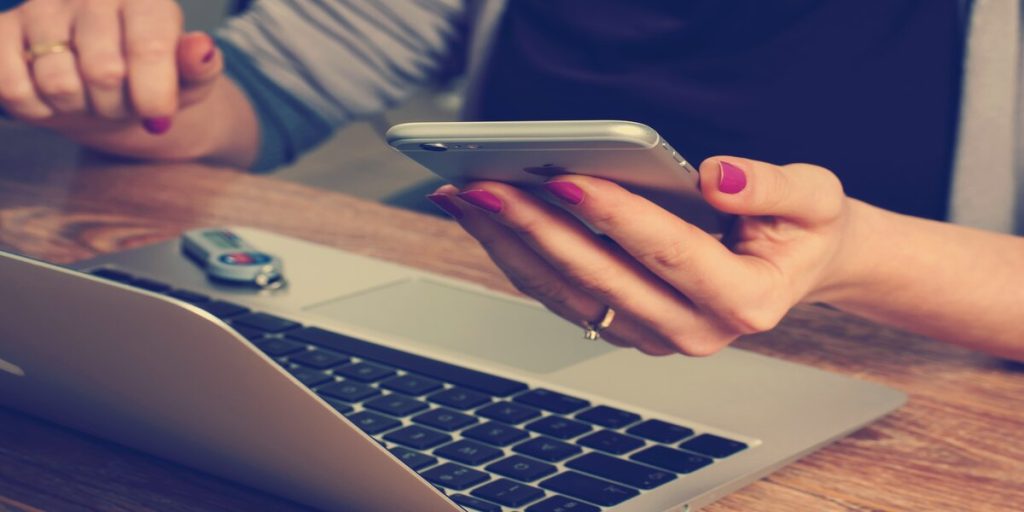 At the same time, public relations professionals must fulfil the demands of their clients, who frequently have specific goals, objectives, and messaging in mind. The larger public interest cannot be overlooked as well. Public relations professionals must be wary of potential conflicts of interest between their customers' goals and the greater good. It is critical to balance meeting these customer expectations, upholding ethical standards and protecting the audience's interest. Maintaining ethical standards entails behaving in the best interests of all parties concerned, even if these interests appear to conflict. This requires transparency, honesty, and a dedication to building trust.
Avoid misleading the audience to maintain ethics in PR and content
A professional must refrain from writing anything that can mislead readers and persuade them to think something false. The writing, regardless if it is a media pitch or a blog post, should be factual and based on research. Because you write professionally, you must do extensive research for your writing. This is especially true when using figures, statistics, charts, and tables. Writers must ensure they are correct and not deceptive.
Without research, you're more prone to make severe mistakes like referencing the wrong sources, repeating facts without foundation, utilising fake data, making fraudulent assertions, and so on. One of the most prominent cases of misinformation is greenwashing. For example, in 2022, Lazada launched "eco-friendly" products on its website that use less or "better" plastic. However, according to their detractors, many "planet-friendly" products are just disposable items like women's razors and polyester t-shirts.
This may sound funny, but these shortcuts and fact-stretching are quite common in this industry. These mistakes can cast considerable doubt on your ability and professionalism while eroding your credibility. Misleading information will eventually result in poor company reviews, and consumers will likely lose interest in your work. Companies that disseminate inaccurate or misleading information risk facing flak from both search engines and customers. Ethics in PR and content are crucial for any business in any part of the world today.
Diversity and inclusivity consideration
As an industry that represents and connects with individuals of different backgrounds, the public relations team working on projects must emphasise diversity and inclusion of all. Diversity and inclusiveness are crucial in PR and writing for various reasons, including increased authenticity and the ability to interact with a diverse spectrum of people.
To eliminate bias and discrimination, it is critical to utilise inclusive language. This means using gender-neutral pronouns like "they" or "them" or substituting terms like crazy and insane for unbelievable or over the top. It should avoid reinforcing prejudices, portraying people negatively or objectifying them. Always be inclusive and represent various views and opinions in your PR and content writing as a PR and content writer. This will allow you to reach a larger audience and gain the trust of people from all walks of life. Ethics in PR and content are not to be treated as mere textbook guidelines but as actionable elements.
Consumers nowadays expect much more from brands than they did in the past. With access to the internet's vast information, consumers are much savvier than they used to be and they value ethics in PR and content. With how fast information is passed and the rate at which backlashes can harm a business,  it is more crucial than ever for businesses to conduct themselves ethically.  So, everybody in the sector is responsible for incorporating ethics into working practices. Companies can allow their brands to thrive by being open, honest, and accountable or by focusing on reputation management. With ethics in PR and content, an organisation's reputation is protected from being jeopardised.
Are you committed to building trust and operating ethically and are keen to learn how to implement ethics in PR and content for your brand? Contact us at hello(a)syncpr.co, and we'll help you kickstart your PR journey!