Before we explore the role of CSR in PR, let us understand what corporate social responsibility or CSR actually means. It is a wide term that can manifest itself in various ways depending on the business and industry. In general, CSR is a form of self-regulation done by businesses with the purpose of social accountability and having a positive impact on society.
Companies that implement CSR programmes often expand to the point where they can contribute back to society. CSR and public relations (PR) are closely linked in today's business environment. Companies practising CSR have a competitive advantage in a crowded and noisy market. These companies must demonstrate their commitment to ethical and sustainable practices in order to meet the growing demands of customers, shareholders, workers, and regulators. Those who do so are rewarded with loyalty, trust, and support.
In this case, PR is critical in publicising a company's CSR initiatives and achievements, as well as interacting with relevant audiences and stakeholders to build positive and long-term connections. Maintaining openness, avoiding greenwashing, and proving long-term commitment to CSR programmes are critical foundational elements for gaining public trust.
Benefits and role of CSR in PR
Better public image
A business's CSR actions tremendously impact its overall public image. The Kantar Purpose 2020 study found a direct link between perceived positive impact and brand value growth. Companies with a strong public perception of influence grew their brand value by 175% over 12 years, while enterprises with a low positive impact grew by only 70%. This shows that dedication to social responsibility sets a firm apart from its competitors and strengthens its reputation as a responsible and ethical organisation. A positive public perception draws in clients and builds loyalty.
Media coverage and publicity
When discussing the role of CSR in PR, the amount of media coverage and publicity it helps attract cannot be ignored. CSR efforts can help a company's image by generating positive media coverage. Companies that become synonymous with their charitable activities will receive more positive media attention, and these CSR efforts can become the focus of the brand's conversation. Journalists and media outlets are more inclined to publish stories with a good social impact, resulting in important media coverage and business publicity. The company's CSR initiatives are made more visible due to the increased media attention, which also increases brand recognition and reputation.
Increased trustworthiness
Consumers nowadays want to support brands that reflect their values and contribute to important causes. With CSR activities, businesses show that they don't only care about profits. Instead, they also care about their employees, customers, communities, and the environment. This dedication to social and environmental responsibility fosters consumer trust.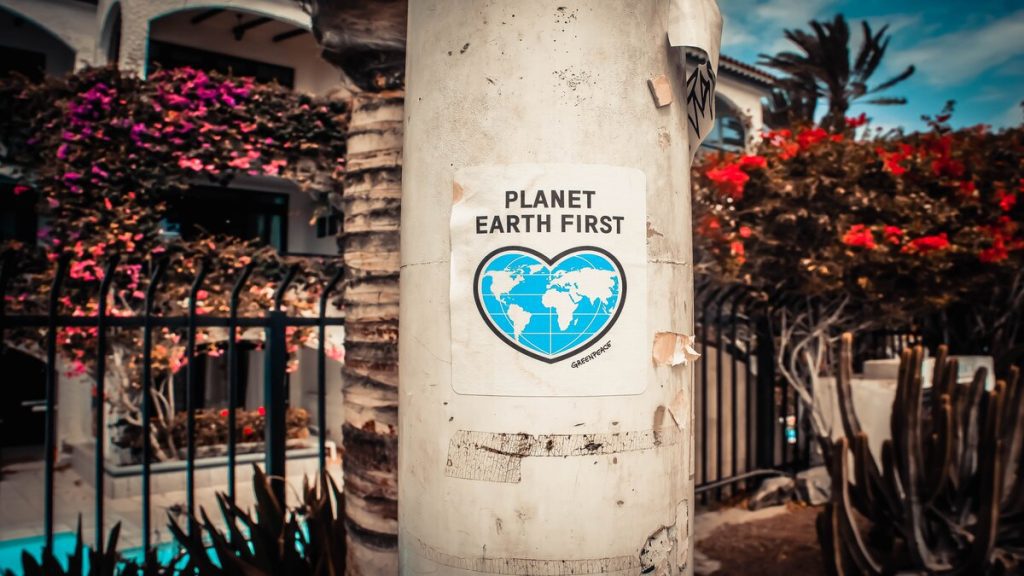 According to the Edelman Trust Barometer Special Report, 81% of worldwide customers consider a company's commitment to social and environmental responsibility when determining which brands to trust. By participating in CSR activities such as donating to charities, reducing waste, or improving working conditions, businesses can demonstrate to their customers that they are not only selling them a product or service but also making a difference. The role of CSR in PR obviously becomes significant in today's day and age where consumers are increasingly aware.
Read why sustainability in PR matters.
How to have effective CSR
Transparency
When trying to establish the role of CSR in PR and implementing it, it is vital to understand that authenticity and openness are the cornerstones of CSR credibility. Companies should operate with unshakable authenticity, ensuring that their CSR activities represent their beliefs rather than simple publicity stunts. This notion should be applied to the company's objectives, current actions, and final progress or results. Transparency is also essential; the company should publicly disclose its CSR operations with all stakeholders, including progress, achievements, and even setbacks. In fact, 73% of investors say efforts to better the environment and society influence their investing decisions. Many businesses accomplish this through an annual CSR report.
This forthrightness promotes open and honest communication, reinforcing the company's reputation as a responsible and accountable organisation. Moreover, transparency and credibility work in tandem to demonstrate the company's ongoing commitment to ethical and socially acceptable practices.
Create various positive narratives
Another key role of CSR in PR is that it helps create positive narratives. is Stories effectively capture attention, elicit emotions, and motivate action. Telling a story is one of the most effective methods to make a company's CSR content appealing. These narratives can also assist in humanising CSR initiatives and demonstrating their impact. One rule to remember when creating your CSR narrative is to show, don't tell. When purchasing a product, 70% of consumers want to know what the brands they support are doing to solve social and environmental challenges and 46% pay close attention to a brand's social responsibility activities.
Hence, always use concrete examples, statistics, and proof to back the narrative rather than making generalised claims. Display the methods used to implement, monitor, and evaluate the CSR activities. Describe the specific ways in which the CSR efforts have benefited your stakeholders, the environment, and society. Compare your CSR performance against competitors, industry standards, and goals. Showing rather than telling will help the company establish trust, trustworthiness, and transparency.
Case studies on the role of CSR in PR
When it comes to leveraging the role of CSR in PR, some businesses genuinely embrace them as an intrinsic part of their business strategy, resulting in positive effects for both the company and society as a whole. On the other hand, some businesses either disregard CSR programmes entirely or participate in them purely greenwashing. This harms both the corporation and the community it serves.
Let's look at how Canon Singapore's used good CSR to give back to the community. Canon collaborated with ReMind Singapore to print 6000 postcards using Canon's VarioPrint i300 printer during the COVID-19 pandemic. These postcards were then handed to pupils from three local high schools, where they could personalise their messages or write words of support for their classmates. Coping with school and the changes brought by COVID-19 limits put pupils at risk of mental stress. This small gesture can provide hope, and support, and promote mental resilience in young people.
Apart from this, there are numerous ways for a corporation to apply CSR initiatives and leverage the role of CSR in PR. Local startup Carousell, for example, fosters the spirit of inclusion by introducing the online marketplace to the elderly and actively providing suggestions on how to stay safe online. Through its Passion Cares! Fund, EZ-Link, Singapore's first large-scale contactless payment system, provided relevant community programmes to support the less fortunate in our community, assisting 5,000 low-income families.
Now let's look at how bad CSR affects a company's reputation. Earlier this year, three companies in Singapore were convicted and fined for illegally discharging toxic and hazardous substances into public sewers. This is an example of poor CSR as these companies acted irresponsibly and did not consider their actions' environmental and health impacts. As a result, the companies were fined up to $8,500. One of the companies was also instructed to place more surveillance sensors on its property on top of a fine. The incident highlights the necessity for companies to be mindful of the impacts of their activities and take appropriate steps to ensure compliance with legal and ethical regulations.
Building CSR culture with public relations
Corporate social responsibility, or CSR, has long been a business priority. This is not only beneficial to the issues they care about; it is also a wise business decision. Businesses must build a CSR culture; public relations is vital in establishing CSR goals.
Companies must explain their concrete efforts to reflect their ethical foundation and ideals. On the other hand, PR professionals must be skilled at telling the CSR story honestly and truly without appearing as performative or implying that the company is primarily interested in CSR as a marketing tool.
If you're looking for help to make the best of the role of CSR in PR, contact us at hello(a)syncpr.co today and we'll help you develop a customised PR strategy to achieve your CSR goals!