Literatu, a Singapore-based edtech company is working to customise and integrate its AI English writing solution, Scribo AI with Singapore's national online learning portal, Student Learning Space (SLS) which is accessible by all primary and secondary school teachers and students in Singapore.
In September the MOE announced its Transforming Education Through Technology (EdTech) Master Plan 2030. A key part of that plan is to leverage technology to improve students' learning outcomes while strengthening the development of their technological skills, especially AI literacy.
In line with this, Scribo AI will be used to power one of the two tools for teachers – the Language Feedback Assistant for English (LangFA-EL), to provide feedback on student's writing in areas such as style, spelling and grammar. This tool will alleviate teachers' time to better focus on guiding students in more complex aspects of language construction and develop higher-level language skills, such as creative expression and persuasion. It is expected to go live on SLS in December 2023.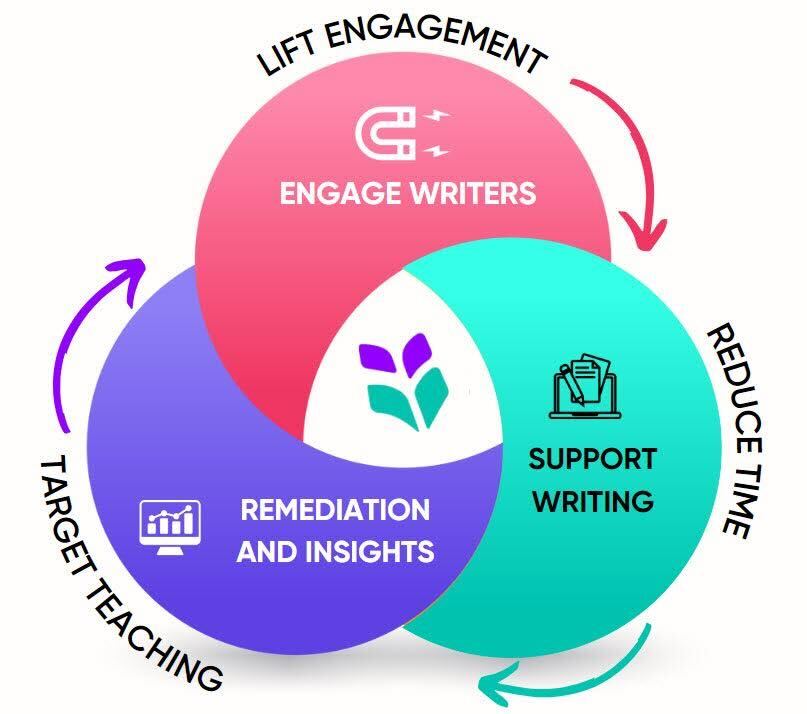 "We are excited to be working with MOE Singapore to support student learning using Scribo AI," said Mark Stanley, CEO of Literatu. " Through this project, we aim to deliver high-quality outcomes for students learning to write English across Singapore."
English is the most widely used language in the world. In Singapore, English is one of the four official languages; it is also the main language for communications, trade and media, making it essential for education and work. Literatu's Scribo AI solution specialises in assisting teachers to amplify robust English writing skills in students, specifically emphasising K-12 schools and English as a Second Language/English as a Foreign Language development.
Transforming English education in Southeast Asia
Having recently closed an investment round with Singapore-based education-focused VCs, Heritas Capital and Eduspaze, Literatu plans to scale its solutions to more students and educators across the region.
Literatu currently serves established education institutions across Australia, Singapore and the Middle East. Together with strategic partners, Singapore-based publisher Marshall Cavendish Education and K-12 Education service provider GSA Education, Literatu is actively testing and rolling out its solutions to schools across Indonesia, the Philippines, South Korea and Taiwan.
"With the validation from the MOE project and support of our investors and strategic partners, our mission is to extend AI-powered English learning opportunities for all Education Ministries, schools and English learners across the world" said Mark Stanley.
–END–
About Literatu
Literatu Scribo is a next generation AI teaching and learning platform dedicated to helping all English language learners improve their English writing skills while saving resources and time for teachers. Scribo accompanies all learners via a personalised AI Bot, proven to contribute to each student's English writing growth and development.
---
If you are looking for public relations in Singapore, we have an experienced team of consultants, content developers and creatives to help your scale your company with effective PR campaigns. We have worked with over 150 businesses in Singapore, of which 78% returned to work with us again.
You can see other press releases we have written and/or disseminated by referring to our page of SYNC press releases.