Managed by two-time amateur South Korean boxing champion Dundee Kim, Fit Education International (Australia) is a reputable education institute that offers recognised courses that have launched 5,000 students into fitness careers.
Fit Education International (Australia) announces its Certificate and Diploma courses for international students looking to make a mark and expand their careers in the fitness and sports industry. Founded by former boxing champion Dundee Kim in 2018 with a keen focus on providing real-world training experiences, employment opportunities and state-of-the-art education combined with unbeatable mentorship, Fit Education has mentored over 5000 fitness professionals and launched their careers so far.
This cohort focuses on providing prospective students based in Malaysia with an opportunity to explore the scope of Australia's thriving fitness industry and build a career there.
Reports suggest that the market size of the gyms and fitness centres industry by revenue in Australia is currently $1.9 billion in 2023 and that the industry has been growing faster than the economy overall. In Malaysia, the industry is growing at a progressive pace with a steadily increasing number of gym memberships as well as fitness outlets. However, the market penetration rate of fitness centres in Malaysia is between 1% and 2% compared to 10% and 17% in Australia. This is why Fit Education International is keen on helping Malaysian students jumpstart their fitness careers. Malaysian students can leverage the courses offered and build a career in a more established market like Australia.
"At Fit Education International, we are passionate about delivering the best education to our students. Our programmes go beyond just teaching fitness, as we equip students with practical training to become job-ready fitness professionals," said Dundee Kim, founder of Fit Education International.
Fit Education is a nationally registered education institution accredited by the Australian government with the Fit Education RTO 32155 CRICOS: 03804 certificate, the institute offers courses that are comprehensive and highly practical with a strong theoretical programme to equip students in preparation for employment opportunities upon completion of their training.
A modern and immersive learning environment for the best outcomes
Fit Education International (Australia) provides a modern and immersive learning environment and an expert-led programme provides hands-on training. The programmes are incorporated with practical experience to prepare graduates to launch into the industry confidently as qualified fitness trainers.
The courses in their programme include
Certificate III in Fitness – CRICOS Code: 107897J
Certificate IV in Fitness – CRICOS Code: 107868C
Diploma of Sport (Coaching) – CRICOS Code: 107802K
First Aid and CPR
The Diploma of Sport has University pathways for students looking to pursue a Degree level in Business and Sports Development. Fit Education has articulation arrangements with Griffith University and James Cook University for continuing education in this field.
A highly experienced team committed to providing quality and job-ready training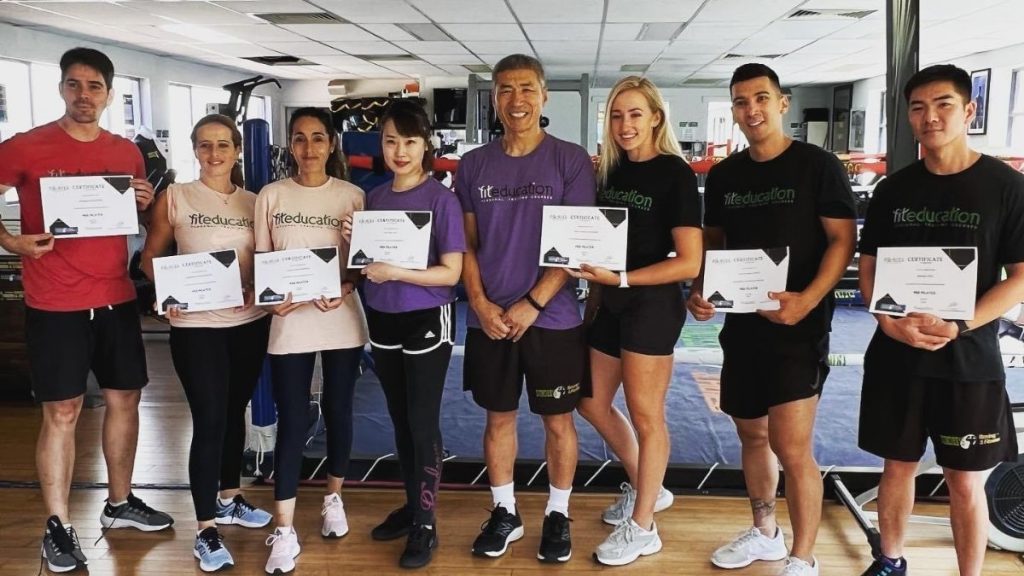 The team at Fit Education International comprises highly experienced professionals with vast potential to assist students looking to venture into this industry. The lecturing team is knowledgeable and has worked with numerous professional sporting teams such as Australian Wallabies, Brisbane Broncos, Queensland Reds, Brisbane Bullets, North Qld Cowboys, London Irish Rugby, London Broncos, Bordeaux Beagles and Fulham Football Club.
Dundee further shared "At Dundee's, you train with the best there is to offer. We have trained world-class athletes – Olympians and even former WBO welterweight world champion Jeff Horn who defeated former world champion Manny Pacquaio in 2017."
The Centre also facilitates opportunities for their students to earn AUD $50,000 to AUD $75,000 (approximately MYR 150,00 to MYR 225,000) per year while on a student visa. Among the career opportunities that students of Fit Education can look forward to are gym instructor or group fitness instructor, personal trainer in a fitness centre or even setting up their training business. Other prospective careers include sports coach, high-performance coach, sport development manager, talent manager and programme developer.
Find out more about Fit Education Australia at https://pt-courses.com.au/study-in-australia-ml-offer/
About Fit Education Australia
Fit Education Australia is a nationally registered education institution accredited by the Australian government, offering courses recognized by Fitness Australia. Graduates are able to work anywhere in Australia or abroad, with many securing employment in countries such as England, Scotland, Portugal and New Zealand, Slovenia, Korea, China, the USA, Canada, South America, and the UAE.
---
If you need public relations in Malaysia, we can help support your growth as a business through PR and content marketing. We have an experienced team of consultants, content developers and creatives to help your scale your company. We have worked with over 100 businesses in Malaysia, of which 72% returned to work with us again.
You can see other press releases we have written and/or disseminated by referring to our page of SYNC press releases.