The marketing landscape has evolved significantly over the years, and today, engaging with your virtual audience effectively is crucial. Companies have learned to invest more in content and digital marketing as a result, with virtual events such as webinars becoming an essential part of their marketing strategies. In fact, as a buyer's journey is completed digitally 67% of the time, webinars are an effective way to connect with your audience.
Here are some examples of webinar in 2023 trends to look out for:
A transition to more interactive conversations
Efforts to make content more interesting and interactive in real-time have led to a significant movement towards using a conversational format when conveying information. Presenters can proactively engage their audiences in various ways, including conducting real-time polls, encouraging audience members to ask questions, and transforming their presentations into informal, two-way conversations through live chat tools.
Interactive conversations are an excellent way to keep your audience engaged and create an intimate experience. You can use these formats to connect with your audience, build relationships, and create trust.
Making an intimate online experience
In recent years, there has been a significant shift away from large-scale seminars and towards a more intimate experience between the audience and the presenters that takes place during smaller, more personal gatherings. By combining the ideas behind virtual meeting platforms like Zoom with the interactivity of a live event format, you can engage your audience in question-and-answer sessions, polls, and other activities while still taking advantage of the power of face-to-face interaction.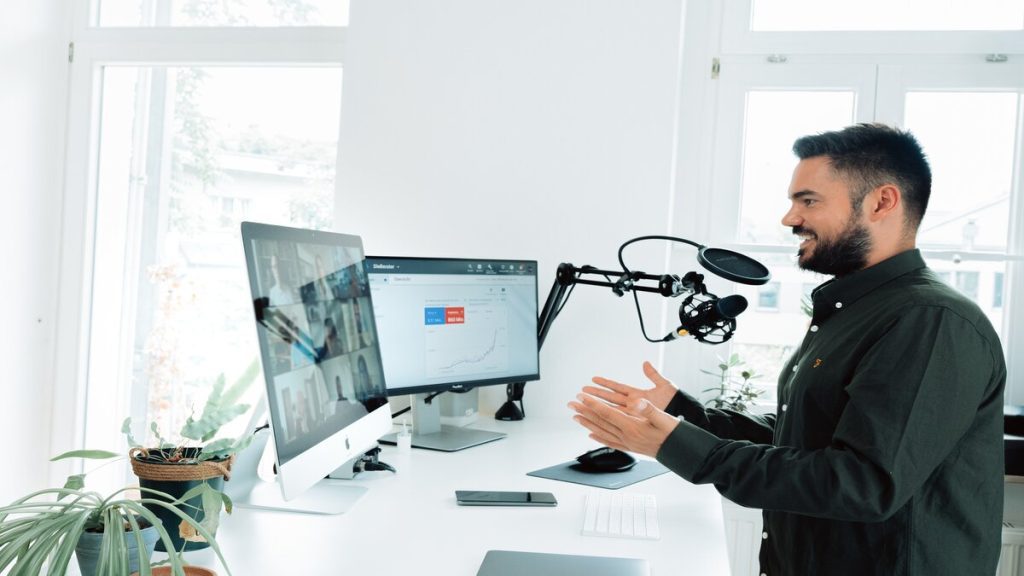 Creating an intimate online experience can help build a sense of community, making your audience feel like they are part of something special. This can help you build relationships, foster engagement, and create a loyal following.
The incorporation of serialised content into virtual events
People are more likely to consume content that keeps them engaged for longer periods by consuming information broken up into smaller chunks. You can invite your audience to subscribe to a more digestible and repetitive schedule for the content that they consume by incorporating serialised content opportunities into your virtual events, such as a webinar series based on specific topic tracks. This will allow the content to be more easily digested.
Using serialised content can help you build momentum and anticipation for your webinars, creating a more engaging experience for your audience. This can lead to increased attendance, higher engagement, and better results.
Integrating marketing and sales into the experience
Virtual events that are conversational, focused and serialised provide salespeople with an excellent opportunity to engage with their buyers. A good example of how this can be accomplished is by organising webinars with breakout rooms in which key salespeople can share their expertise, lead a product demo, or answer questions about the product. A further feasible alternative is to do away with the traditional networking component of in-person events and instead provide private rooms devoted to specific topic niches. Finally, virtual happy hours can be a great place to start conversations because they have a more laid-back vibe.
Integrating marketing and sales into your webinars can help you create a more compelling and engaging experience for your audience. This can lead to better results, more sales, and increased ROI.
Creating a successful webinar in 2023 and beyond requires more than just following the latest trends. Here are some additional strategies you can use to create an engaging and memorable webinar experience:
Utilise different kinds of engagement and interaction tools
It is essential to be able to communicate with your audience in two different ways if you want to create an engaging webinar session. Using engaging tools encourages active participation from your audience rather than passively watching them watch the webinar. For instance, you can use polls, surveys, quizzes, or interactive games to get your audience more involved in the webinar. These tools not only increase engagement but also provide valuable feedback on the effectiveness of the content being presented.
Another way to increase engagement is by putting participants in breakout rooms. Breakout sessions in a webinar are virtual rooms that allow for smoother and more intimate interactions between team members or small groups. Breakout rooms are more effective because people typically prefer to interact in smaller groups. As a result, they can be used to supplement and enrich a larger virtual meeting.
Practice hyper-targeting with your webinar in 2023
Targeting a smaller audience through the use of niche topics can help you create a setting that is cosier and more personal. In recent years, it has become much more advantageous to digitally host a smaller group of hyper-targeted individuals based on various factors such as the industry, role, or location of the people involved. The most noticeable trend is the push for hyper-targeted content to a specific niche audience. When it comes to attracting executives at the C-level to attend your event, segmented events eliminate the need for travel while simultaneously accommodating their hectic schedules. Thus, they are more likely to attend.
Have QnA sessions throughout the webinar
People often go to virtual events such as presentations and webinars because they have a problem or question they want to be addressed or solved. People are there to ask questions, perhaps even more so than they are to hear the content of the presentation.
It is more beneficial for the audience and less work for the speaker to present the content via a slide show for 10 minutes and then take questions for 45 minutes. Alternatively, you can take questions in the middle of the session, particularly if the questions will impact what is discussed in the second half of the session. The questions can come from the chat or through a dedicated Q&A tool. This approach not only encourages engagement but also ensures that the content is relevant to the audience's needs.
Give take-home resources to participants after the webinar
After watching the webinar, make sure to reward the audience through take-home resources. This is a simple way to provide your audience with a pleasant and holistic experience, which will keep them returning to future webinars. Aside from sharing the results of the webinar presentation, here are some examples of different types of rewards you can offer your audience:
Completion certificate
Discounts for completing a webinar
Unique content (how-tos, interviews, and listicles)
It's worth noting that these incentives can also be used to promote your webinar.
In a nutshell, webinars are powerful tools that, when utilised appropriately with the best practices, can significantly increase the visibility and brand of your company. With the increasing demand for virtual events, it's crucial to know how to create an effective webinar in 2023 that stands out from the competition. By following these practices and strategies, you can create a memorable and engaging webinar in 2023 and beyond that not only attracts a larger audience but also increases your brand's reputation and generates leads.
If you're unsure whether webinars are right for you, get in touch with us at hello(a)syncpr.co, and we'll help you create a content marketing strategy tailored to your company's needs.