A press release is a written statement released by a company or individual and disseminated to specific media outlets. It is often used to make a wide announcement or to introduce a new product, service, or event. Press releases are regarded as primary sources of information because they are released directly by the entity or person in question. Whatever we refer to it as—a "press release," "press statement," or "news release" —it always refers to the same idea.
Press releases highlight a newsworthy story about a brand that the media may want to cover.  Some publications will share the news merely based on the press release. Other times, they'll approach you to set up an interview or use you as an expert source for another piece, especially if you send out press releases on a regular basis.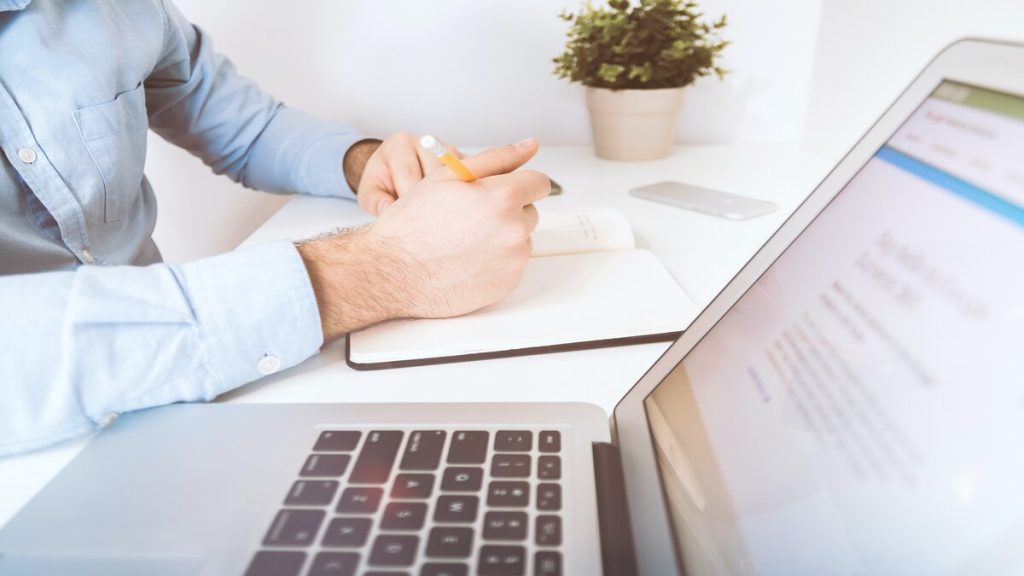 Press releases are a crucial component of public relations regardless of any firm. Some may find it intimidating because they necessitate writing and don't always get coverage. But anyone can create an effective press release with practice and the appropriate formula. 
So, what goes into writing a compelling press release? In this article, we will lead you through the process of producing press releases that captivate, inform, and inspire.
Identify key messages for your press release
Every successful press release has a strong key point that is both clear and appealing. Spend some time narrowing down your message to its bare essentials before putting pen to paper. What primary information or update do you want to deliver? What main points do you want your audience to remember?
Most importantly, you must ensure that the release is newsworthy. A newsworthy release means that it is important to the general public and readers will be interested in reading it. Hence, you should identify the key messages to create that interest and relevancy. With this, you can avoid having your press release veer off course and lose its intended impact by selecting important messages in advance.
Keep in mind that journalists get hundreds of press releases every day. They don't have time to wade through minutiae and fluffy background information; they just need the facts that will enable them to relay your release. If yours does not immediately appear relevant, it will likely be discarded. Therefore, invest some time to focus on the most crucial messages and ensure that they are conveyed accurately in your writing.
Write a clear and compelling headline for your press release
The headline is the most crucial element of your release. A compelling headline is one that is clear, concise and grabs the reader's attention. It should accurately reflect the main idea of the press release while also being fascinating enough to entice readers to read more. Despite what many would think, intricate, wordy headlines frequently fail to capture readers' attention. Eight out of ten people will typically read your headline, but just two out of ten will read the entire piece. Your headline is the first thing that journalists will notice, so it is important to make the title simple and short.
Press release headlines should, at a minimum, include the name (or names) of the company(ies) that are the subject of the release and a summary of the company's action. Your title should be striking, and ideally, it should not be over 80 characters long. Only use verbs like "empowers" or "transforms" to add value to your release. However, avoid using adjectives like "best", "guaranteed", "amazing", or "unbelievable" which sounds too sales-y and promotional. Use phrases like "proven", "tested", "award-winning", or "endorsed" instead, which are true, believable, and verifiable.
Remember that consumers are bombarded with news stories on their feeds almost every minute of the day. As a result, your headline must be intriguing enough to draw people in. You want to pique the reader's curiosity while also giving them a cause to keep reading.
Avoid redundancy and jargon
With a 24/7 news cycle across multiple platforms, viewers expect short, clear, and simple material. The information in a press release should be sufficient to pique the reader's attention and raise their curiosity. Limit it to no more than two pages. Get right to the point, and don't veer off course during the release. Without repeating yourself, you must give all the important information that a journalist needs to construct their narrative.
Aim for clarity and simplicity, and use language that everybody can comprehend. Replace jargon with simple language that conveys your point clearly. Even if you work in a jargon-heavy industry, use English that any skilled person would understand. Also, specify any phrases that may be ambiguous. Use "partnered with" instead of "synergistic relationship", for example. This not only makes your press release more accessible to journalists but also ensures that the essence of your story shines through without distractions.
Use the inverted pyramid structure
The inverted pyramid structure is a time-tested approach in journalism and press release writing. Write your release in newspaper style, beginning with the most critical facts and working your way down to the least important. The first paragraph of your release should mention the important details such as the who, what, and where, while the second paragraph should explain why. There should be no additional critical information covered after these sections because readers might skip them.
Consider educating your reader rather than marketing a product or an idea. Avoid using superlatives, clichés, and other filler; instead, let the facts speak for themselves. Although a press release can be an efficient sales tool, it should not be read as one. You should instead write in a dynamic and informative objective third-person manner.
Include insightful/intellectual quotes in your press release
Far from being fillers, quotes are likely a press release's third most significant section. They are the only elements of a release that the media cannot alter. So, make sure to use natural language whenever possible. Again, make the quote neat and concise. Use quotes to convey worthwhile viewpoints, clarify the advantages to users, give statements more weight, or add a personal factor. You want it to sound natural, so anything longer than four sentences is excessive.
Your press release can gain more authority by using a quote. Incorporating a quote from a senior CEO or industry expert demonstrates to your audience that you are a trustworthy and informed source on a certain topic. Additionally, the quotes you use must be insightful and intellectual. This will help to establish the spokesperson as an industry expert and make the release more valuable. However, you should refrain from using quotes that begin with terms like "We are delighted." These remarks are frequently viewed as self-serving and irrelevant by journalists, who are more concerned with the impact of your news on their readers. Rather, focus on providing journalists with statements that demonstrate the benefits of your narrative to their audience.
In a nutshell
The key to keeping your PR strategy fresh is to let go of preconceived assumptions about public relations and instead focus on developing exceptional content. Traditional press releases are still useful when written and delivered effectively. Writing a press release is a straightforward task. It's brief and may appear formulaic, but that's what makes it difficult to write. Writing an effective press release necessitates a fine blend of creativity, precision, and strategic thinking.
At SYNC PR, we craft compelling press releases that work. Contact us at hello(@)syncpr.co today to begin communicating your story in a way that actually makes an impact. Your next successful press release begins right here!