llaollao Malaysia is dedicated to providing healthy froyo options to Malaysians by assuring current and prospective Muslim customers of the product's credibility.
The company now has nine Halal-certified outlets, with plans to expand to 100 outlets nationwide by the end of 2022.
llaollao, the leading Spanish natural yoghurt brand in Europe and Asia, is thrilled to announce that it has been granted the Halal certification from Malaysia's Department of Islamic Development (JAKIM). This Halal certification indicates that all of llaollao's products, as well as their preparation method and ingredient source, are suitable for consumption by Muslims in accordance with Islamic doctrine.
Ever since its founding in 2009, llaollao has provided froyo fans with a healthier, creamier, and cooler alternative. Now, Muslim customers in Malaysia can indulge in their favourite healthy froyo with an assortment of delectable toppings, including freshly cut fruits, crunchy toppings, and delicious sauces imported directly from Spain.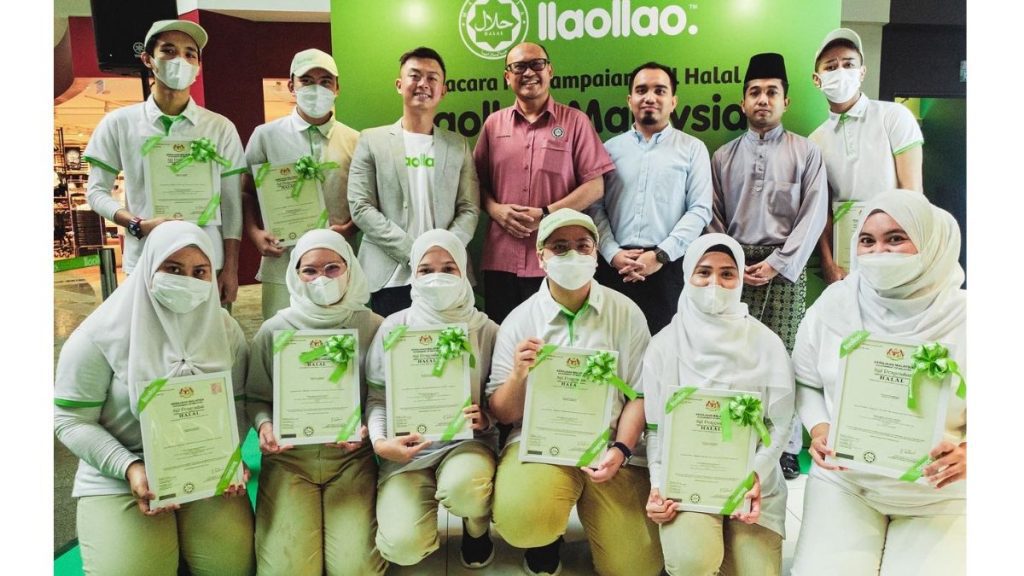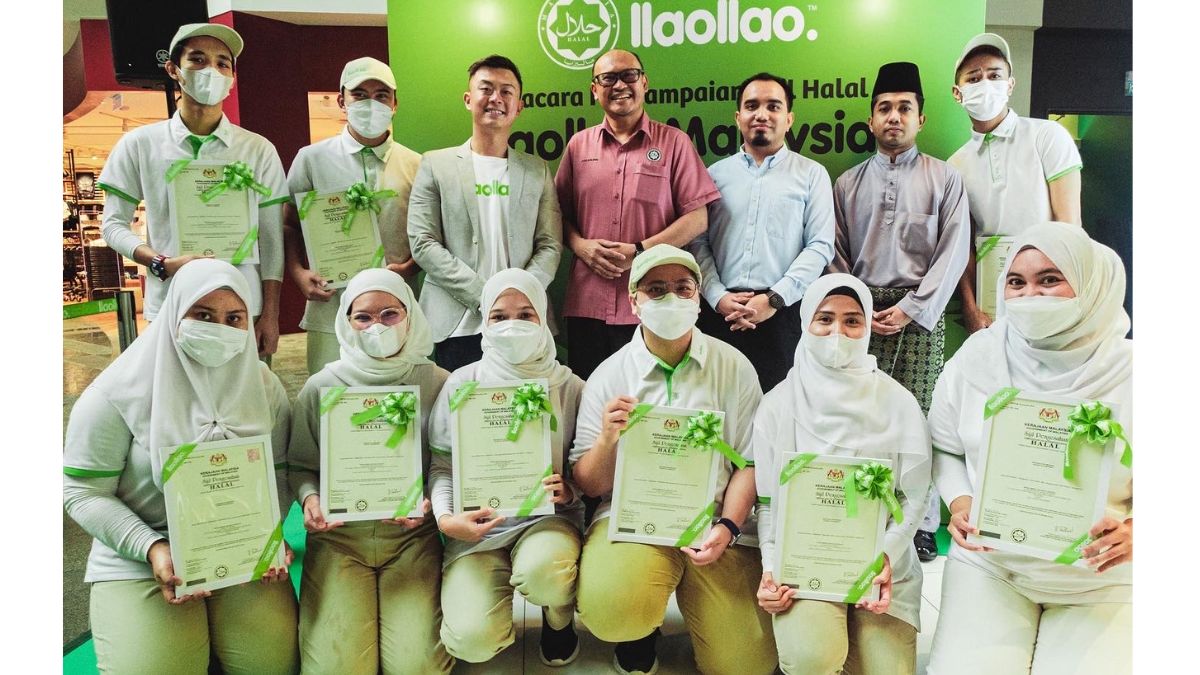 Mr Tan Kai Young, CEO of Woodpeckers Group Sdn Bhd and Master franchisee of llaollao Malaysia, shared, "We wanted to re-emphasize our commitment to Malaysia, where we have brought joy to so many people since opening our first llaollao outlet in 2015. This is why we decided to get our products Halal-certified, to demonstrate how invested we are in Malaysia and to maintain consumer satisfaction and integrity, as well as to assure our current and future consumers of the credibility of our products."
llaollao Malaysia is committed to providing healthy froyo options to Malaysians, and the company hopes that its premium quality offerings will encourage its loyal customers to savour and cherish every bite together.
This Halal certification is a significant milestone for llaollao because 2022 marks the brand's seventh year in the Malaysian food and beverage market since its initial opening in Pavilion Kuala Lumpur in 2015. To ensure the highest level of adherence to Islamic Halal standards, JAKIM applies a strict, comprehensive approach to the application process.
"Obtaining the Halal certificate is the culmination of our efforts to please customers in the face of rising demand for Halal food and products, which we have prioritised ever since our opening. We see this as the first step in the process to ensure all our current and future stores will be Halal-certified, as we continue to expand the brand throughout Malaysia and maintain our leadership position in the market," added Mr Tan.
As of today, llaollao has applied for seven new Halal applications, which include 31 llaollao outlets across the country. In total, 40 llaollao outlets have been successfully registered under the MyEHalal system. llaollao Malaysia hopes that their Halal accreditation process goes smoothly, as they plan to apply for additional Halal applications to 40 to 48 more of their branches by the end of 2022, including Sabah and Sarawak, to further spread llaollao's joy to fellow Malaysians.
Please find the list of the nine outlets that are currently Halal-certified here.
About llaollao Malaysia
llaollao is proud to serve customers the freshest and most delicious frozen yoghurt, using the finest ingredients to maintain both the authenticity and health benefits of yoghurt.
With over 80 outlets in Malaysia, we are driven to bring our frozen delights to other parts of the nation. We have no plans to slow down and are delighted to continue serving the best quality yoghurt to customers all over Asia.
For more information about llaollao, please visit their website here.
---
If you have any questions about us supporting your public relations in Malaysia, drop us a message. We have built a strong record of success in helping our clients build their reputations and grow their businesses through PR and content marketing.
You can see other press releases we have written and/or disseminated by referring to our page of SYNC press releases.