As social distancing measures keep people apart and at home, businesses are scrambling to find ways to keep their customers engaged. It should come as no surprise that consumers expect complete transparency in uncertain times like these. In fact, a survey done by Kantar of more than 25,000 consumers globally found that 75% say that brands should inform them about their efforts to face the situation.
This is not the right time for businesses to clam up and cease communications. Rather, they need to step up and establish clear lines of communication and maintain their relationship with consumers by keeping them abreast of important developments. Here are four suggestions on what businesses can do to close the gap in communication.
We explore the significance of the ubiquity of PR.
Use social media to your advantage


Right now, the offline world may be on pause, but the online world is working a double shift. Social media has enabled small businesses to reach out and talk to their customers while adjusting to safe distancing measures.
People are spending more time on social media than ever before. As a matter of fact, Whatsapp, Facebook, and Instagram have seen a 40% increase in usage due to the pandemic. It is time for businesses to be active on social media — or even create an account on social media if they haven't already. 
Take, for example, Box Office Fitness, a fitness gym in Singapore. The nature of their business is to train their customers at their respective outlets – focused on face-to-face constant feedback. However, they have adapted and transitioned to creating creative IGTV workouts on Instagram for their customers. This organically created a community of followers that shared their workouts with their friends  – who shared it with their friends as well, building brand awareness as more people familiarize themselves with their service. 
We share tips on measuring the success of social media strategies.
With reach, comes responsibility.
With continuous news arising from various publications, it is challenging to identify what information is reliable and dependable. Keep in mind that fake news travels fast. And, the last thing you want to do as a business is to spread misinformation. It is important to cross-check your sources and keep up-to-date with legitimate news channels, to make sure you are sharing information that is reliable and useful for both you and your followers.
For COVID-19 updates, WHO, the World Health Organization, keeps a daily log on the current status of the virus, updating almost every day. Fact-checking websites like Snopes have also dedicated themselves to busting COVID-19 myths and fake news.  
By staying on track with the correct information, you maintain your credibility and build consumer trust. Remember: with reach, comes responsibility.
Learn everything about converged media and how you can explore it to maximise reach.
Show your customers you care
Businesses need to communicate transparently not just their customers, but the employees on their payroll regarding the ways they are coping with the challenges — and do so with humanity and compassion. In these times of turmoil, genuine, actionable kindness goes a long way.
Airbnb is a great example. The global bed and breakfast company had to lay off 1,900 of their employees —  but the manner in which they did showed that they cared tremendously about their team. In a note from the co-founder and CEO of Airbnb, Brian Chesky, Airbnb was transparent about the troubles it was facing as a result of the pandemic, and about the actions, they were taking as a result, including clear directions on how they were supporting their outgoing team members. 
In contrast, Uber recently laid off 3,500 of its employees – 14% of its entire workforce – through a three-minute Zoom call. The head of customer service, Ruffin Chaveleau, had told staff it was their last day on the job. Reportedly, the staff was not given any notice of the call. Not simply just opaque, but also callous, Uber predictably faced a backlash from this incident, which could do lasting damage to its brand image.
Keep your customers updated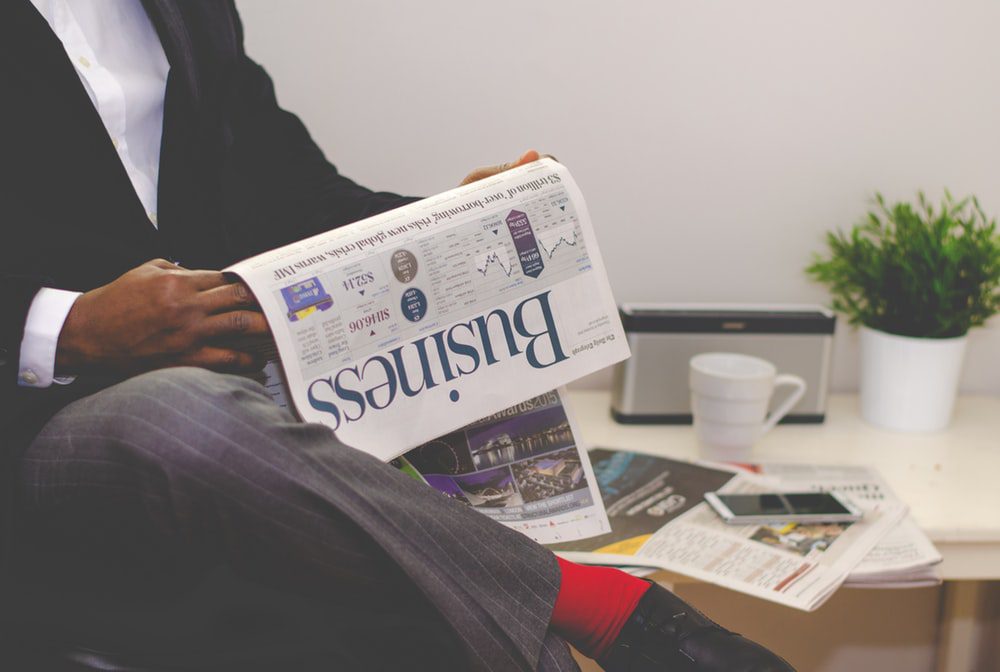 The high-paced news cycle, the climate of uncertainty, and an increase in the amount of time spent on their devices have resulted in customers expecting updates at a higher frequency than before. To maintain transparency and consistent communication, businesses need to pre-empt customer concerns and focus on what is important to them. For example, how have your business operations changed since stay-at-home orders started?
For example, NTUC Fairprice pre-empted the worries customers would have regarding the shipments of necessities such as fresh vegetables and fruits, following the imposition of the Movement Control Order in Malaysia. In their press release, they acknowledged the severity of the situation but assuaged worries by outlining how it was prepared to deal with the crisis and meet customer's daily essential needs. They also addressed additional concerns that customers had, regarding the steps they would take to curb the spread of COVID-19.  
What happens next?
These are difficult times. With all this uncertainty and anxiety, it's understandable if you've taken a step back to regroup and rethink your communications strategy going forward. Moving onward, what you need is open communication with your clients, that is honest, humane, and timely.
Want to learn more about PR and crisis communications? Drop us a line at [email protected]