TrueMoney can be used at all of Lotus's locations nationwide, making shopping easier for Malaysians.
TrueMoney's e-wallet offers a wide range of new financial solutions, including cashless payments, mobile top-ups, and bill payments, among others.
Over 50 million people around the region use TrueMoney as their preferred e-payment method.
TrueMoney, a leading fintech company in Southeast Asia and a subsidiary of Ascend Money, is thrilled to announce that it has launched in Malaysia today. With a focus on providing a seamless payment solution in the digital age, TrueMoney is now the official payment provider for all of Lotus's locations across the country.
Founded in 2003, TrueMoney operates in six countries and has the largest agent network with over 88,000 agents to seamlessly send money both domestically and internationally, as well as an e-wallet that offers a wide range of new financial solutions, such as cashless payments, mobile top-ups, bill payments, international remittances, and many more.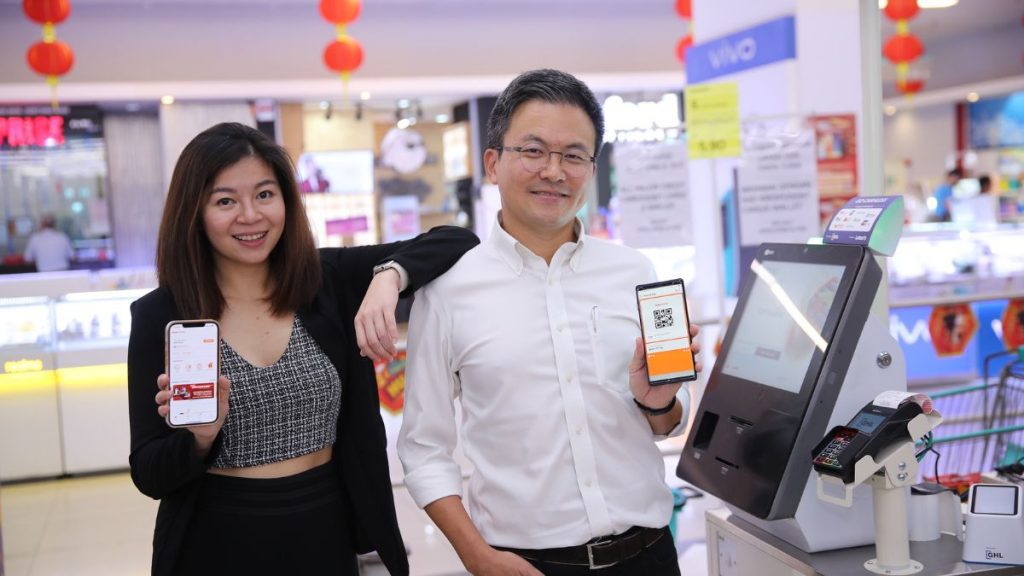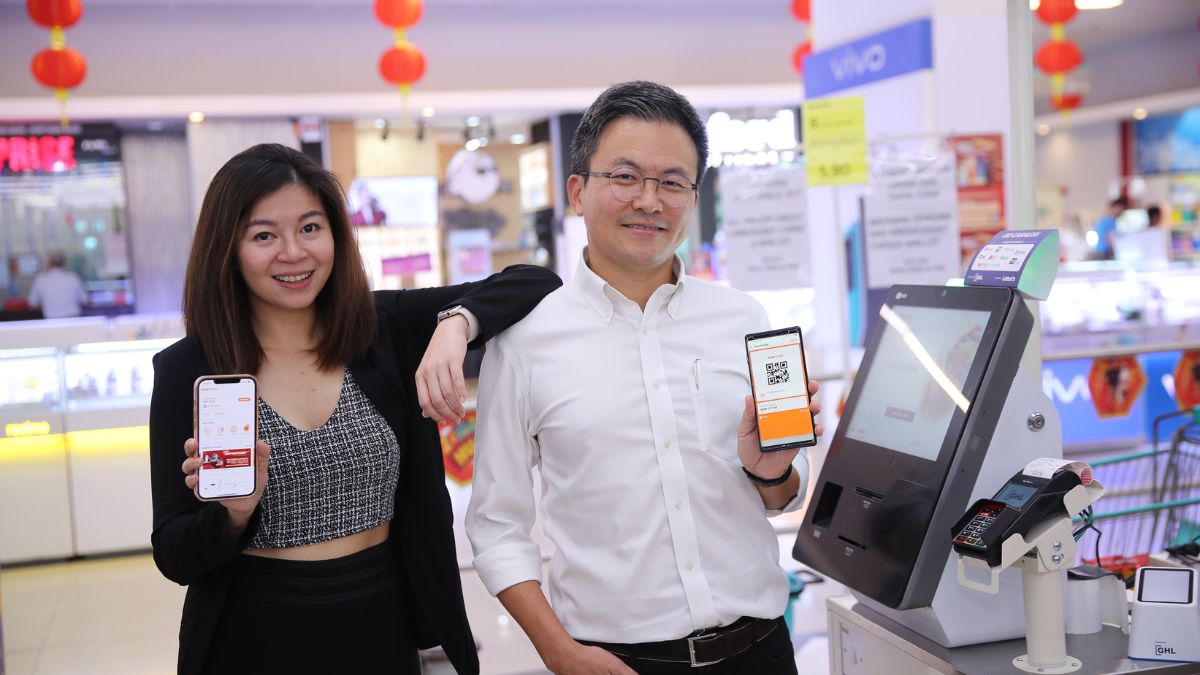 Dale Kim, Ascend Money's Managing Director of International Business, said "TrueMoney has been a leader in financial solutions for over 9 years with a mission to provide innovative financial services to all. We see so much opportunity for improving the lives of the people in Southeast Asia by providing accessible and easier access to payment solutions in the region. With the launch of TrueMoney in Malaysia, we now offer our e-wallet solution in 7 markets and are excited to extend our goal of improving the lives of everyone in the region."
With TrueMoney's hassle-free e-wallet and contactless QR Code payments, Lotus's customers can now make prepaid and game credit top-ups, as well as pay utility (eg. electricity, water) and phone bills in addition to their day-to-day expenses with simplicity. Furthermore, customers will be able to make peer-to-peer transactions through the True Money app and trace every transaction they conduct because every action is recorded in real-time.
Jessie Chong, Ascend Group's Country Managing Director, said "We, TrueMoney, have now expanded into the Malaysian market, marking the company's 7th Southeast Asian country of operation. Through our e-wallet, we offer seamless payment and convenience to all users, with a wallet size of RM10,000 and the utmost assurance of safe and secure payment. We aim to leverage our international presence to create a holistic and dynamic approach to creating a payment ecosystem within Southeast Asia that benefits individuals and SMEs; which includes cross-border payments in the pipeline. We might be the new kid on the block, but we bring with us a strong tech infrastructure and pre-existing businesses to connect with users in Malaysia."
The TrueMoney e-wallet is currently available in Malaysia via both the Apple App store and Google Play store. Users of the TrueMoney e-wallet will also be able to receive instant benefits upon activation, apart from enjoying Lotus's cashback and points, along with a RM10 TrueQuest reward.
To make its mark in the country, TrueMoney has decided to make everyone's grocery shopping experience more convenient for Malaysian consumers. By partnering with Lotus's Malaysia, TrueMoney provides consumers with the convenience they need to effortlessly transact and manage their expenses for their essentials with its app.
Vivian Yap, Executive Director, Customer of Lotus's Malaysia shared "Given today's climate, consumers are more technologically sophisticated, they seek seamless, easy, and convenient shopping experiences all the time. As part of Lotus's ongoing digital transformation, we are delighted to welcome TrueMoney to Malaysia and to our customers. By incorporating TrueMoney into our e-wallet service portfolio, our customers have more cashless options at all of our 65 stores. Not only will customers have an easy cashless option with TrueMoney, but it will also be very rewarding as TrueMoney Malaysia will reward our customers with My Lotus's loyalty points. My Lotus's loyalty points can then be used to pay for purchases, giving them further savings on their shopping."
As of 2022, more than 50 million people across the SEA region have used TrueMoney's e-wallet app. TrueMoney Malaysia hopes to form more local partnerships with well-known merchants in the future and build up the whole ecosystem of financial services.
About Ascend Group
Harnessing the power of innovative technology, data analytics, and robust platforms, Ascend Group operates through its subsidiaries, which include: Ascend Money (Fintech), Ascend Commerce (e-Commerce) and True IDC (Data Center and Cloud Services for corporations). Founded in Bangkok, Thailand, Ascend Group's companies have now expanded across the region with local operations in Cambodia, Myanmar, Vietnam, Indonesia, the Philippines, and Malaysia. By collaborating with world-class tech talents, reputable partners, regulators and communities across the region, Ascend Group aims to create better opportunities for all in Southeast Asia today and in the future through digital services and infrastructure.
About TrueMoney
TrueMoney is a regional fintech company in Southeast Asia, under Ascend Money, a joint venture between The Charoen Pokphand Group (CP Group) and Ant Financial (Alibaba), with a mission to enable everyone access to innovative financial services to empower their daily lives. With operations in 7 countries, including Malaysia, TrueMoney has gained regional recognition as a wallet to use because of its wide array of services including payments, mobile top-ups, game top-ups, peer-to-peer transfers and so much more.
TrueMoney also has the largest agent network with over 88,000 agents, helping our customers send money seamlessly both domestically and overseas, capturing markets such as Cambodia, Myanmar, and the Philippines.
About Lotus's Malaysia
Lotus's Stores Malaysia Sdn Bhd (Lotus's Malaysia) is a member of the Charoen Pokphand Group Co Ltd (C.P. Group) since December 2020. The C.P. Group is a multinational conglomerate, operating across various industries ranging from agricultural, and industrial to service sectors. C.P. Group currently has investments in 21 countries and economies. Having acquired Tesco Malaysia's business in December 2020, Lotus's Malaysia has assumed the operations of all existing Tesco stores, employing 9,000 employees across one head office, two distribution centres and 65 stores throughout Peninsular Malaysia. Lotus's also has Malaysia's most extensive online grocery home shopping network with over 100 delivery trucks and operations in Penang, Johor Bahru, Melaka, Negeri Sembilan and Ipoh.
---
If you need public relations in Malaysia, we can help support your growth as a business. We have an experienced team of consultants, content developers and creatives to help your scale your company.
You can see other press releases we have written and/or disseminated by referring to our page of SYNC press releases.