In the age of search engines, it's safe to say that without some sort of online presence, businesses stand to lose out. Did you know that 49% of users use Google to discover a new product or service? 
We all know a thing or two about Search Engine Optimization or SEO for short. More commonly, SEO is misunderstood to be a simple method of using keywords to drive traffic to your website. Not true. In order to harness the power of SEO, marketers must fully equip themselves with the knowledge and tools to drive the process of organic and valuable search.
What is SEO and why does it matter?
Briefly defined, SEO is a tactic used to bring visibility to search results. Unlike PPC, the focus of SEO is appearing organically on the search engine result page (SERP) without the help of paid advertising. 
Optimising your website to rank higher on search engines gives you the advantage of visibility, reliability and puts you ahead of your competition. The average web user doesn't go past the first 5 results on the SERP and as low as 6% of website clicks happen on the second page. Implementing SEO practices will also enhance the browser experience and usability of a website.
Besides just cramming the latest buzzwords into your first paragraph, SEO is a multi-faceted topic that touches on various aspects of your website. We have come up with a simple guide to Search Engine Optimization for beginners.
Basics of SEO for beginners
Keyword research/targeting
The foundation of every SEO strategy begins with strong keyword research. You do not just want anyone to click on your site, you need interested people who can turn into potential buyers.
To begin, identify the terms and phrases that prospective buyers will use when searching for your product or service. Then, form a list of core keywords that you can use to optimize your website. There is a catch, though. When crawling your website for information, aggressive manipulation of meta keywords can and will get you penalized by Google. One of the most common mistakes for beginners is that they tend to repeat the same word to boost their page rank. The search engine detects this as keyword stuffing. In other words, shabby content.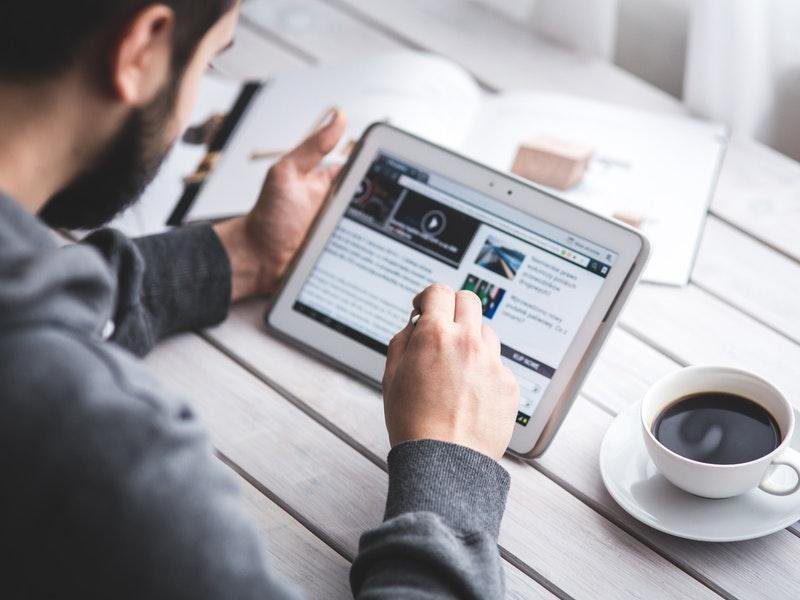 Penalized websites are purgatory for marketers, from dropping back a page or two on the SERP or being removed completely. Coming up with a list for semantic keywords – synonyms or related terms – helps you avoid this as a potential issue. Additionally, your search term is broadened to more related searches.
We explore how to create engaging content across platforms.
On-page optimization
In order for search engines to rank your website, they have to first scan the site to identify relevant topics and quality. At a glance, our web pages may seem to us to be perfectly designed to dominate the results page. However, consider that the algorithm is unable to detect graphics, colours, formatting and links the way we perceive it, which is why it is important to optimize your on-page setup.
To ensure that search engines such as Google can understand your site, each element on the page has to target the related terms. For instance, some of the best practices for on-page optimization are titles, meta descriptions and image links.
Meta-title
Think about your webpage as a huge department store with several floors. Each floor has to be labelled carefully so your customers know where to go, and whether to leave when the signboard says "Women's Clothes" when they're looking for a blender. That's what meta-titles are.


Meta titles are not your page headline – they are the 55 to 60 letters (ideally) that appear at the top of your browser and also works as the organic search headline.
Try to work in your keywords as naturally as you can so Google does not punish it, while making it sound clickable too.
We discuss evergreen versus topical content.
Meta-descriptions
Your meta-description is the little blurb that appears below your title in the search results. Creating the right meta description effectively gets you a higher click-through-rate by selling your site to interested people. More importantly, this is an HTML code to let the search engine know how relevant you are to the search term. With that in mind, including general terms such as "shoes" or "restaurant" will not cut it for relevancy. Delving into more specific terms such as "Chinese eateries in the CBD" or "white sneakers for sale" will make sure your page does not turn up in irrelevant searches.

Images and Alt Text
Search engines scour your entire website for relevancy, and this includes your image file names and alt text. Since the algorithm cannot detect images, these essentially tell the search engine what the file contains. For example, an image named "best-countries-to-visit-in-2022" would definitely rank better than "screenshot_22_october".
An alt text acts in place of graphics for images for a few reasons. For visually impaired users using screen readers or users who cannot load the image, alt texts are a function for web accessibility. For search engine crawlers, this text could optimize your page when done right. For starters, avoid common mistakes like keyword stuffing and generic descriptions.
Links
Links are involved in not only the technical aspects of SEO but also can help boost your site popularity. 
Links for on-page optimization
Ideally, your URL structure should be as short as possible without compromising important keywords. Short and descriptive URLs tend to be more shareable from a viewer perspective and recognisable for search engine crawlers.
Backlinks
In SEO marketing, backlinks can be a valuable asset to have. When an external site links your site as a reference, you acquire a backlink. To the search engine, this acts as a signal of your popularity and relevance. With this logic, backlinks from low-quality sites can have a counter effect.
Link building can be a challenging task since you are not in charge of the content on someone else's site. A good place to start is by contributing guest articles to quality websites to get a feature. An illustration can be seen here in an article written by us that was featured on Tech Collective.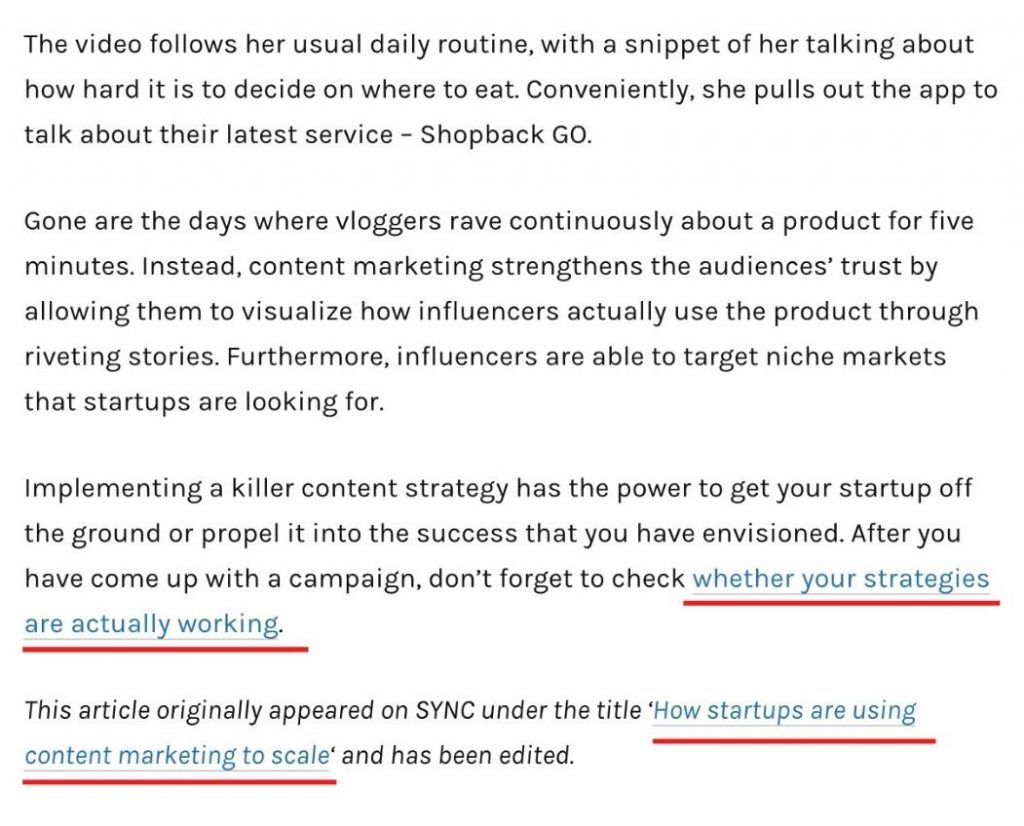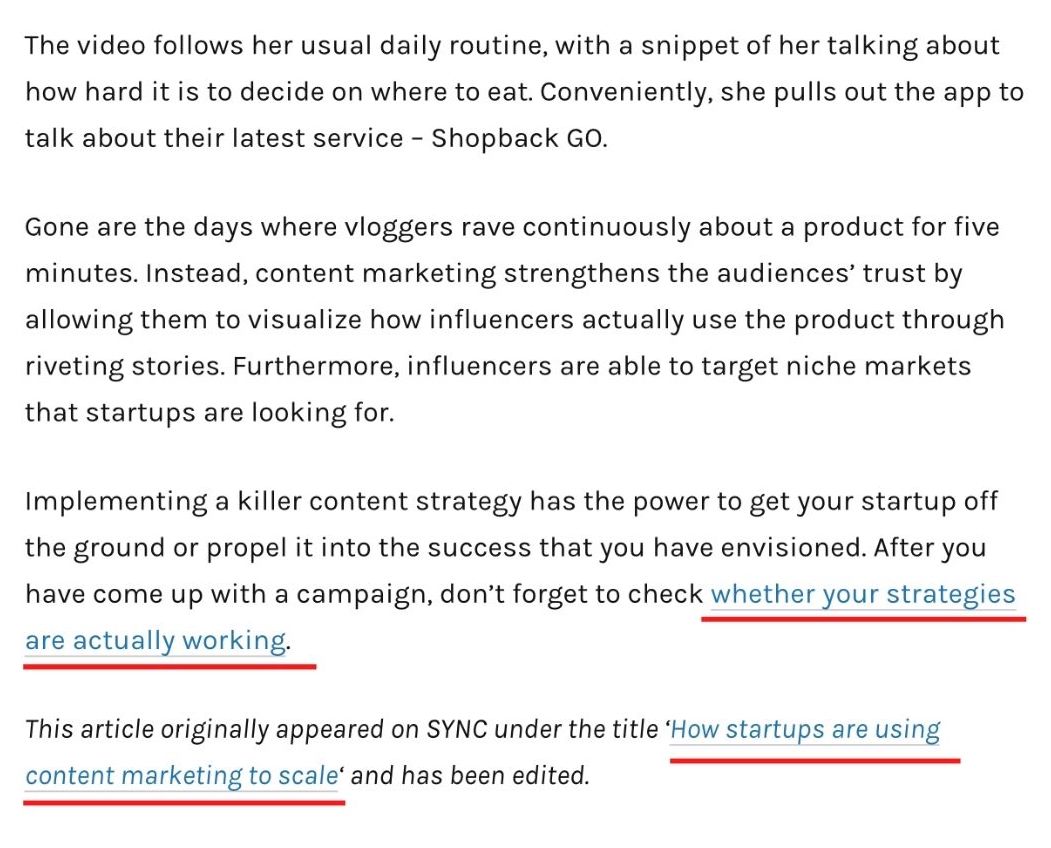 Some other practices are pitching and outreach, and profile linking.
Site navigation
It goes without saying that good website navigation is essential for visitors to find what they want. At the same time, search engines that crawl your page can better detect the elements they need to.
The function of navigation, or site architecture, is to make it easy to locate content. With that logic, poorly built internal linking could end up breaking your website. Look at your page from a visitor's perspective. Is it complicated or messy? Is the page speed slow? 
From a search engine crawler standpoint; your code has to be written in a practical way that can be understood by the algorithm. Another aspect that may hurt your SEO is duplicate content.
SEO is an extensive tool that most people don't get right on the first try. It takes patience and practice. Even with experienced marketers, getting every aspect of SEO right can be a challenging task. Remember to focus on the areas you are best at and have proven to work through analytics. Ultimately, it is about getting traffic to your site instead of digging for buzzwords.
Want to learn more about branding, PR and content marketing? Drop us a line at [email protected]