Today, diversity and inclusion in PR matter more than ever before as consumers, especially from younger generations, are becoming more socially conscious about the brands they support. According to a Deloitte survey over half, 57% of consumers say they are more loyal to brands that are committed to addressing inequities in their actions. Even more significantly, a staggering 94% of Gen Z now expect brands to take a stand on social issues. This growing awareness is driving a desire amongst young consumers to purchase from ethical brands that prioritise sustainability, diversity, and inclusion.
To fully grasp the benefits of embracing diversity and inclusion in PR and content, we need to understand exactly what those terms entail. Diversity encompasses the representation of people from various ethnicities, religions, genders, socioeconomic groups, ages, sexual orientations, and physical abilities. Inclusion, on the other hand, refers to creating a culture or environment that is respectful and supportive of all individuals. To eliminate prejudice, brands should strive to avoid negative stereotypes or misrepresentations of any group, while sharing the stories and perspectives of underrepresented groups.
It is important to note that diversity and inclusion should not be confined to a company's workforce alone; it should also extend to their public relations campaigns and content marketing. For instance, in addition to actively hiring a diverse team of employees, companies could partner with diverse influencers or content creators, use inclusive language in their messaging, share stories from a broad range of communities, and evaluate the inclusivity and effectiveness of their campaigns by gathering feedback from people with various backgrounds.
Advantages of incorporating diversity and inclusion in PR and content creation
Diversity and inclusion in PR and content help build authenticity
PR campaigns and content marketing should accurately reflect the real, diverse world we live in. Brands can come across as more genuine when they feature voices, stories, and perspectives of people from different backgrounds, particularly those often underrepresented in media. This authenticity fosters trust with the audience, a crucial factor in building a positive reputation, boosting sales, and ensuring the long-term success of the company.
Diversity and inclusion in PR and content improve brand image
When embracing diversity and inclusion, consumers see that a brand is committed to fairness and equality. This, in turn, leads to a better reputation for the brand and higher consumer loyalty. In the event of any crisis or controversy, a history of commitment to diversity and inclusion can also protect the brand's reputation.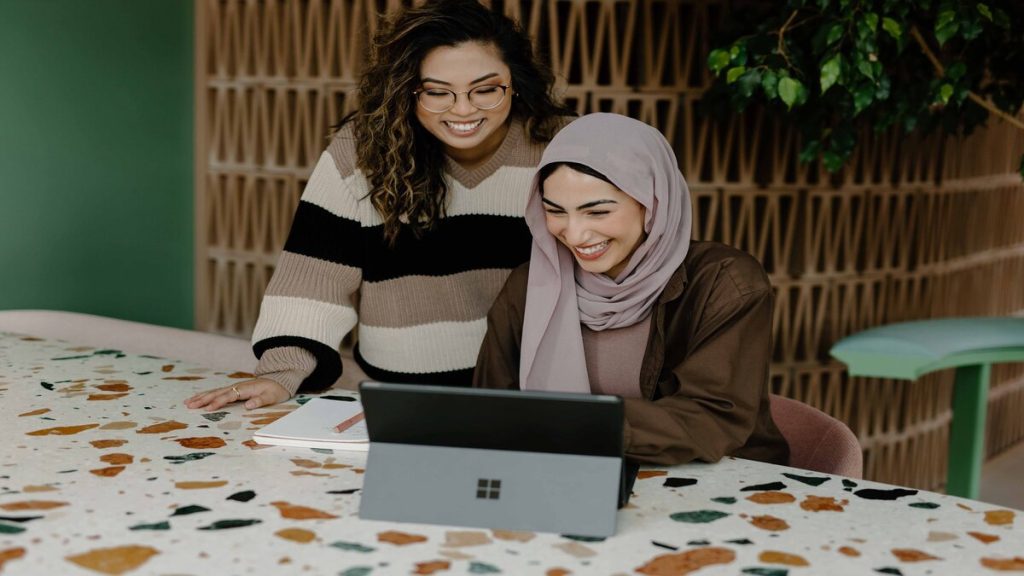 Case study: Diversity and inclusion in PR leading to a better brand image
Grab, a ride-hailing, deliveries, and financial services app based in Singapore, has made efforts to incorporate diversity and inclusion in its PR campaigns and content. They have a month dedicated to inclusion called "Inclusion at Grab Month" in which they integrate the use of inclusive language in their messaging platforms, learn how to manage biases, celebrate the diversity of Grab users and workers, and run learning programmes for managers to create safer and respectful workplaces. Furthermore, Grab has taken steps to enable hearing-impaired drivers and riders to use the platform. They partnered with the Singapore Association for the Deaf (SADeaf) to allow its beneficiaries to become drivers or delivery riders and provide skills upgrading access for hearing-impaired Grab workers.
Such initiatives have boosted the brand's reputation as a socially responsible company and increased customer loyalty contributing to sustained growth. It has also enabled the company to attract diverse talent to work in the company. By making its ride-hailing service inclusive and accessible, for instance, for hearing-impaired passengers, Grab has also been able to expand its customer base and market reach.
Diversity and inclusion in PR and content enable brands to connect with more diverse audiences
PR and content marketing campaigns aim to reach as many people as possible to enhance brand awareness and image. Inclusive and relatable content enables a wider range of people from different backgrounds, socioeconomic groups, and cultures to connect with the content increasing brand awareness more widely.
Diversity and inclusion in PR and content help in expanding market reach
When more people can relate to diverse and inclusive content, it can reach a wider demographic of consumers including those from different cultures and age groups. This not only promotes brand awareness but can potentially expand market reach. An Amazon Ads and Environics study revealed that 46% of consumers go out of their way to choose brands that commit to diversity and inclusion, and 45% are even willing to pay more for products from such brands.
Case study: Diversity and inclusion in PR leading to larger market reach
Nike, a global sportswear and athletic apparel company, has made extensive efforts to incorporate inclusion and diversity into its marketing and PR. In their 2019 'Dream Crazier' campaign, they featured Colin Kaepernick, an athlete known for kneeling during the national anthem in support of the Black Lives Matter movement, addressing racial injustice against African Americans. The campaign also included tennis star Serena Williams narrating the achievements of female athletes – an often underrepresented group in sports – and shed light on the sexism they encounter in the sports industry.
Notably, this diverse and inclusive campaign, which showcased the stories of African Americans and female athletes boosted the company's value by $6 billion within just one week of the Kaepernick ad airing. This example clearly shows how embracing diversity and inclusion leads to higher market reach and sales for a company.
Diversity and inclusion in PR and content help promote social change
In addition to creating a positive brand reputation and potentially expanding market reach, campaigns that challenge stereotypes, lift marginalised groups, and encourage diversity can contribute to a more inclusive and tolerant society for all. Therefore, there are benefits for the communities that are represented as well as the brand.
Diversity and inclusion in PR and content matter
In conclusion, efforts to incorporate diversity and inclusion in PR campaigns and content can have several benefits for companies including building authenticity, improving brand image, connecting with more diverse audiences, expanding market reach, and promoting social change.
Ready to embrace diversity and inclusion in PR and content creation to take your brands to the next level? Reach out to us at hello(a)syncpr.co to kickstart your PR or content marketing strategy today.