How to use LinkedIn for leads? Lead generation can undoubtedly be highly beneficial to organisations of all sizes. To have paying clients, you must generate a steady stream of leads. However, generating leads is more complex than one may imagine. In truth, it takes a great deal of skill and a lot of time.
But the good news is that nowadays, marketers have many more ways to target potential clients, with social media at the forefront. And when it comes to the best-quality leads, LinkedIn is the winner.
Why use LinkedIn for leads?
LinkedIn can not only assist you in connecting with potential clients and prospects, but it can also assist you in generating new leads – and, ultimately, sales. In fact, it is 277% more effective than Facebook and Twitter at generating business leads. It's no wonder that most firms are flocking to LinkedIn for B2B lead creation with such massive quantities.
The platform has a huge potential and it would be naive to not use LinkedIn for leads. With more than 900 million members, LinkedIn offers an abundance of options that are simply too good to ignore. If you're not already using LinkedIn to generate leads, you're missing out on a huge opportunity! 
Let's explore some of the basic but essential ways to use LinkedIn for lead generation:
Optimise your LinkedIn profile
First impressions are important. Ensure your LinkedIn profile is outstanding; it will be your first impression on potential customers. Fill out your summary and experience sections with important information, and use a high-quality profile picture and header image. Remember to keep the tone professional and include keywords to optimise your profile for search. Remember that your profile resembles an elevator pitch to prospective investors or clients. So, ensure you sound like you're talking and engaging with others. Otherwise, it will simply appear to be a typed-up, fancy resume.
Post valuable content
Consider posting content consistently to strengthen your page and profile and to best use LinkedIn for leads. Share industry news, blog pieces, and other useful stuff with your target audience, and be sure to include your insights and comments. Remember to integrate video content carefully, as 55.7% of marketers claim that video content has the highest conversion rate. Including industry-relevant content might assist you in building relevance and trust with potential clients by positioning yourself as a competent source.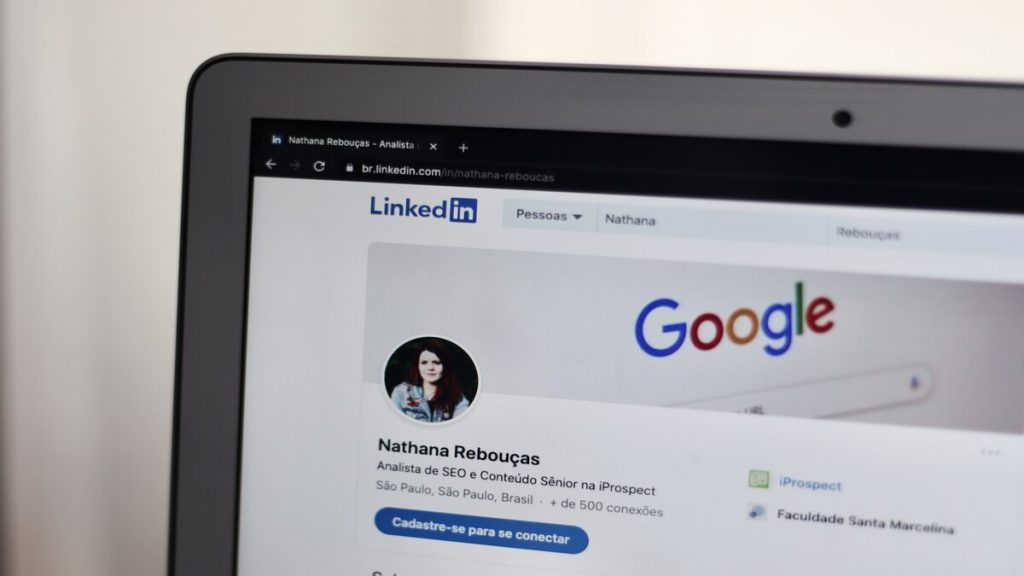 It's all about emphasising your thought leadership while ensuring your audience can easily see what's in it for them. Your responsibilities do not end with posting content. You should interact with your audience. Participate in group discussions and respond to comments and questions on your posts. This is an excellent approach to connecting with potential clients and demonstrating your sector expertise.
Also read 5 PR mistakes to avoid in 2024.
Use LinkedIn sales navigator 
Are you ready to make an investment? Consider using LinkedIn's Sales Navigator. LinkedIn Sales Navigator is a paid tool that lets you search for leads by job title, company, and industry. You can also use Sales Navigator to follow your leads' activity and see who reads your profile. If you're serious about developing your lead-generating strategy, this paid subscription is for you.
When you subscribe, you can access a slew of useful tools, including Lead Builder, Advanced Search, Saved Leads, Account Pages, and InMail. These features provide an advantage when looking at profiles and creating your "lead bank" since you can now access more information about people with whom you might interact. With this feature, you can use LinkedIn for leads more efficiently and effectively.
Join LinkedIn groups
When planning to use LinkedIn for leads, remember that, at its core, it is a social platform like any other. Like Facebook, users can create groups centred around industry-relevant interests on LinkedIn, where one can join and converse with other professionals. You can share updates and content to promote conversations about important topics or to discuss the services you provide.
Discover common industry pain areas and how leaders want these challenges solved by listening to what they have to say. When you communicate with your prospects, make hyper-targeted value offers by utilising this information to your advantage. Use this information to your advantage and create hyper-targeted value propositions when you reach out to your customers. This gives potential clients a chance to analyse what you have to say and start to identify you as a reliable information source.
Build connections
Remember that building relevant connections is the key to successful lead creation on LinkedIn. Begin by connecting with people you already know, such as coworkers and peers in your sector. Then, using LinkedIn's search feature, locate and connect with potential customers. Once you have your connection, it is crucial to initiate a conversation by sending them personalised direct messages. Make sure the message you send to a potential client is relevant to them.
Mention a particular aspect of their business or profile that caught your attention, and explain why you'd like to engage with them and how you can assist them. Instead of sending generic messages that most people ignore reading, send personalised messages that grab your recipient's attention if you are planning to use LinkedIn for leads.
The key takeaway on how to use LinkedIn for leads
We've said it once and we'll say it again – Lead generation is an important aspect of any business, and LinkedIn provides unique options to supplement your efforts and expand your audience. As a result, it's critical to have well-defined processes in place to convert potential clients into paying customers. While it takes time to set up your profile, publish a few times, and analyse analytics to see what gets the most attention and interaction, you'll be well on your way to generating useful, high-quality leads.
Ready to start generating high-quality leads on LinkedIn for your business? Contact us hello(@)syncpr.co today and learn how we can help you develop and implement a lead generation strategy that works for you.