Before we examine if outsourcing PR is worth it, let us understand what PR actually means and why it is important for businesses. Public relations (PR) is all about managing the public's view of a person, product, or organisation.  This includes developing a brand identity, establishing media connections, and managing communications. Public relations can build awareness, credibility, relationships, and more. Hence, it is vital for all types of businesses, but it is especially important for start-ups that are just getting started.
Companies must carefully manage their brand reputation in order to position themselves as industry leaders. This requires a thorough understanding of their target audience and what they value. It also requires developing and implementing a public relations strategy to reach the right people with the right message.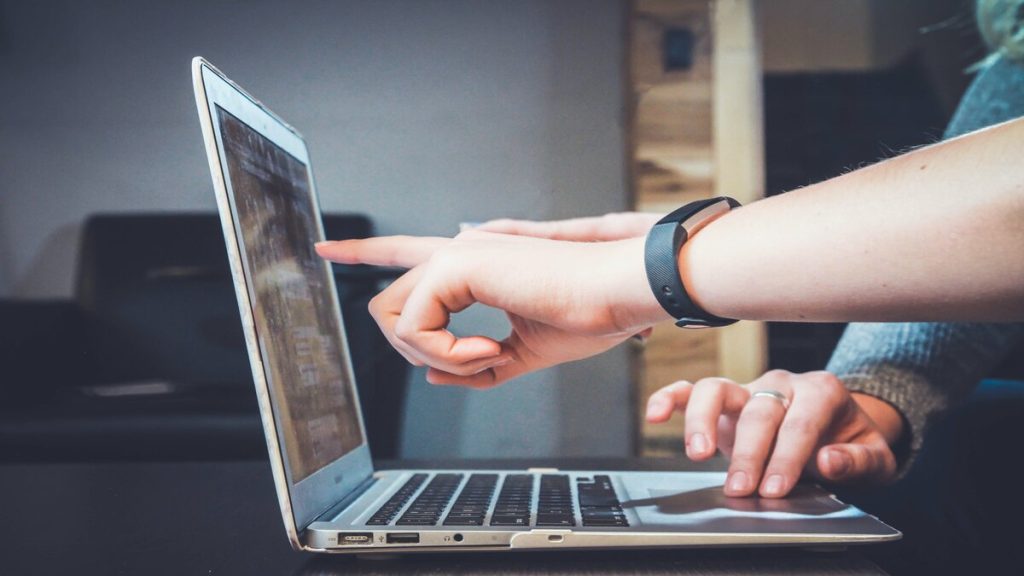 A solid public relations strategy team can help businesses achieve their objectives and targets. They will be able to create and implement a public relations plan that is tailored to the needs of the company. With a crucial need for companies to achieve this goal, they need to choose between hiring an in-house public relations team and outsourcing PR by hiring an external public relations firm. Each has its own set of benefits and challenges, and recognising them is essential for making an informed decision that aligns with the company's aims and objectives. 
In-house PR vs. outsourcing PR: What is the difference?
A PR department that works within an organisation and is not independent is known as in-house PR. Simply put, this means that the PR department consists of the company's own team members and it is within the business location. An in-house PR team is only required to support their own organisation's PR strategy. These team members typically have excellent writing and editing skills, the ability to deal with a variety of personalities, familiarity with social media platforms, and the capacity to plan events and keep track of the specifics.
On the other hand, by outsourcing PR, you get access to a professional public relations agency that has experience with multiple clients and helps with different company's PR strategies. A public relations agency is typically hired to manage a specific project or campaign and is more short-term as opposed to in-house PR teams. They are professionals with the expertise to write whatever you require, plan and execute events, and, most crucially, advise you on which PR actions to undertake and when. From being informed on the current PR trends to producing press releases, they are generally focused on all facets of public relations.
The decision to opt for outsourcing PR or choose an internal public relations team is based on the specific demands of the organisation.
Benefits and limitations of an in-house PR team
Benefits of in-house teams
A company's internal PR team collaborates closely with the rest of your team. They know the ins and outs of the strategy and product more than any external public relations company. Because in-house employees work collaboratively within the organisation, they are kept updated with all the latest updates and announcements. This enables them to quickly gather information and speed up the process of creating stories and releases.  
When you choose outsourcing PR, a professional public relations firm can learn about your company, but they will never have the same level of understanding as your own employees. This is especially vital in a highly technical field or a very specific niche with its own language and concepts. An outsourced PR agency will not be able to comprehend the complexities of these fields as they lack the same degree of experience as the company's own employees. 
Having an in-house PR team also means that you save on budget when working on long-term projects. An internal PR team is commonly built from employees who make up the core team of the company, and these team members receive monthly paychecks. Sometimes, in-house PR personnel may be a more cost-effective choice.
Challenges of in-house PR teams
The risk of stagnation is one of the main problems with choosing an internal PR team over outsourcing PR. According to a report, 90% of in-house teams fail to produce enough high-quality content to deliver PR results. It might be simple to go into a rut and start producing the same old content when the same individuals are working on the same campaigns day in and day out. As a result, there may be a dearth of creativity and invention. 
For many internal teams, stagnation driven by a lack of imagination can be a serious issue. There is no doubt that an internal team gives you complete control, but it also prevents the team from benefiting from exposure to fresh viewpoints. Because everyone working on the campaign is thinking the same way, it might be difficult to come up with new, creative approaches that set you apart from competitors. If there is no strategy in place to deal with this slump in innovation, it can be difficult to overcome this mindset.
Benefits and challenges of outsourcing PR
Benefits of outsourcing PR
First and foremost, media relations are the foundation of PR and a proven way for businesses to build good media relations has been outsourcing PR to experienced, well-established agencies that bring together team members who have been active in the industry for years or even decades. Media relations is one of the most essential skills in PR. These relationships frequently determine whether anything receives media attention or not. You can gain more and better media relationships because PR services have experience. Because they have more experience in this industry, they have a better understanding of what media publications are typically looking out for. As a result, it is highly likely to get more media coverage. 
PR agencies often know who to contact or who to avoid. Journalists who might delete a press release issued from your corporate email may be persuaded to open it if an agency's name is connected to it. It's as simple as remembering a name they've worked with before. Keep in mind that you are paying for access to an agency's contact lists in addition to everything else you receive from them. Most of the time, the cost is worthwhile.
It is also a cost-effective solution to outsource a PR agency for short-term projects for smaller companies. An in-house PR team is often not a priority for smaller-sized companies and start-ups as they don't have the time or resources for it. However, they may only need help with specific projects or campaigns, such as when they have a major announcement to make. Instead of hiring a specific PR team member for this, taking on a short-term PR campaign allows them to increase their media outreach when an announcement needs to be made while ensuring its cost-effectiveness
Not only that, but PR agencies also offer fresh perspectives. These distinctive viewpoints can generate concepts that both established businesses and start-ups might not have considered. Compared to internal PR teams, PR agencies are more prone to suggest bold changes. Public relations firms are focused and have a clear and proven commercial and creative drive, ensuring that the initiatives they develop constantly deliver. There is much to be said about the range of outcomes that enterprises can attain. Hiring a public relations firm to execute a strong and engaging PR brief can assist in optimising these results.
Challenges of outsourcing PR
Hiring a PR agency also comes with its set of challenges. When you outsource PR, chances are that there will be multiple people working on each campaign. Each campaign would typically have a client account lead, and a few others to assist. While this is beneficial because it brings in new perspectives, it can also lead to miscommunication. This is mainly because it is likely to have misconstructed information or lost information between different people working on a client. 
According to an Economist Intelligence Unit study, poor workplace communication can lead to incomplete projects. To avoid this, it is critical to establish open lines of communication between your brand and the agency. This entails doing regular check-ins to discuss the campaign and ensure that everyone is on the same page. It is best to have multiple discussions and deep-dive calls prior to kicking start a PR strategy with an agency. This process is similar to onboarding a new employee. It also entails being transparent about the company's goals and objectives for the campaign.
Differences in organisational culture are also one of the challenges of outsourcing a PR agency. Agencies may not be as familiar with the organisation as their own personnel. This makes it difficult for the outside expert to generate suggestions that are both relevant and consistent with the company's ideals. If you do decide to work with a professional, it is critical to choose someone who will invest the time to research the organisation and its culture. This is to ensure that all PR initiatives represent the company's values, which a third party may be unable to do.
Know what's best for your business
The flexibility and skills of a PR agency will be intriguing for smaller companies since they offer various services without having to hire new staff. On the other hand, having complete control over their PR strategy and ensuring that it is tightly aligned with their company culture may be the main aim for larger companies.
When it comes to choosing the PR approach there is no one-size-fits-all answer. Making the right choice will depend on the specific needs, goals, and resources of the company. Now that you know the benefits and challenges of both in-house and external PR agencies, you can make a  well-informed decision. 
---
If you are still unclear about the best approach for your company, do not hesitate to speak with PR professionals and get their opinion. Contact us at hello(@)syncpr.co to learn more about the best PR approach for you.