Concept and game creator, Mission Group Ltd, is excited to announce the launch of its multiplayer real-life video game experience called Bomb Battle, the first of its kind in Asia. This exciting experience features five fully immersive arcade games that blend inspirations from action movies, game shows, escape games and esports, creating an unparalleled gaming experience. 
The Bomb Battle game concept, pioneered by entrepreneur Datin Sheehan Tee and co-founder Mr Tai Lee Chuen, promises to be one of the most innovative and exhilarating entertainment rooms in the country. Sheehan's impressive portfolio includes serving as the Chief Operating Officer of Escape Room and The Rift, Malaysia's first and largest virtual and augmented reality theme park, as well as founding MyBestBox, an indoor amusement park inspired by the popular Korean Running Man and Wipeout variety shows.
Designed as the ultimate group entertainment destination, this high-tech game challenges players to put their skills to the test by defusing a ticking paint bomb within 75 minutes. Failing to do so results in a vibrant explosion of colours as players get drenched in paint, providing an adrenaline rush that is unmatched in Malaysia's local entertainment scene.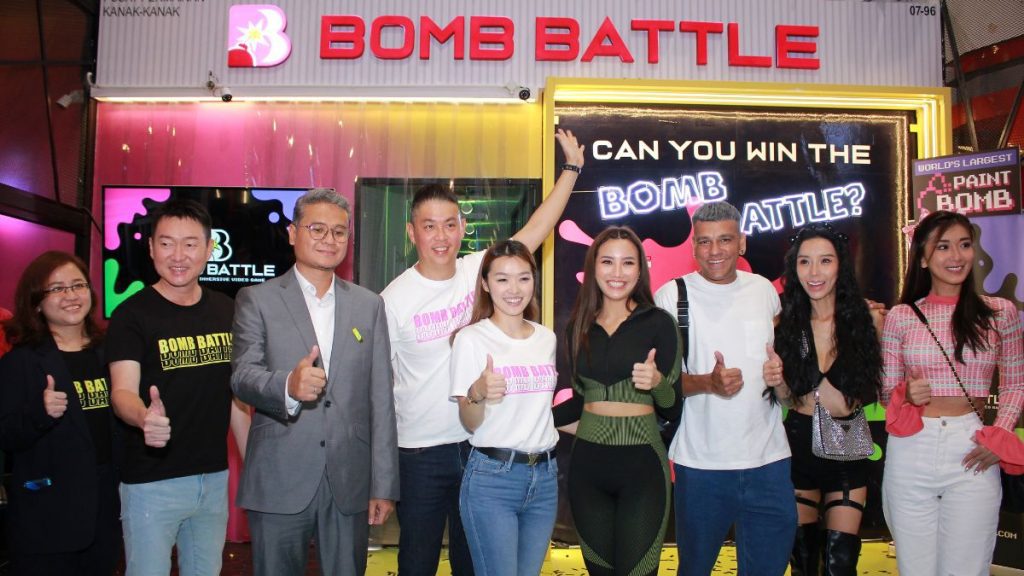 Datin Sheehan Tee, founder of Mission Group Ltd said, "We are thrilled to introduce Bomb Battle's one-of-a-kind game experience to the Malaysian community. It is that perfect blend of excitement, intellect and skill, so you can spend quality time with family and friends. The game features five unique rooms, each with three levels of difficulty, catering to players of all skill levels. We designed it to ensure that players are fully immersed in a real-life arcade game, creating an electrifying experience that they will never forget."
To elevate the player's experience to the next level, Bomb Battle has partnered with GoPro, the trailblazing global leader in action cameras, as their Official Camera Partner. Using GoPro's, players can effortlessly capture and record their gameplay, bringing life-like content home and sharing it with the world.
On top of that, the company has partnered with Klook Malaysia as their official online travel agent to provide exclusive online ticketing services to their users, in addition to Hausboom as their official beverage partner.
Not only does the game promise an exciting experience, but it also ensures the safety of all players by providing full-body hazmat suits and protective gear. The Bomb Battle experience is equipped with the company's advanced touch screen, IoT system, and laser maze hardware, which provides a unique way to experience the intersection of technology and human social connection.
The official tickets for Bomb Battle will be available for purchase through their website as well as on Klook Malaysia. Malaysians can choose between two thrilling missions, the Bomb Mission or VIP Mission, with prices starting at RM89 per person.
With plans to expand its brand both nationally and internationally, starting with Selangor in just a few months, Bomb Battle is set to make a mark in the entertainment scene. The game promises to deliver an even more explosive and captivating entertainment experience for everyone.
Introducing exclusive rewards and incentives with digital assets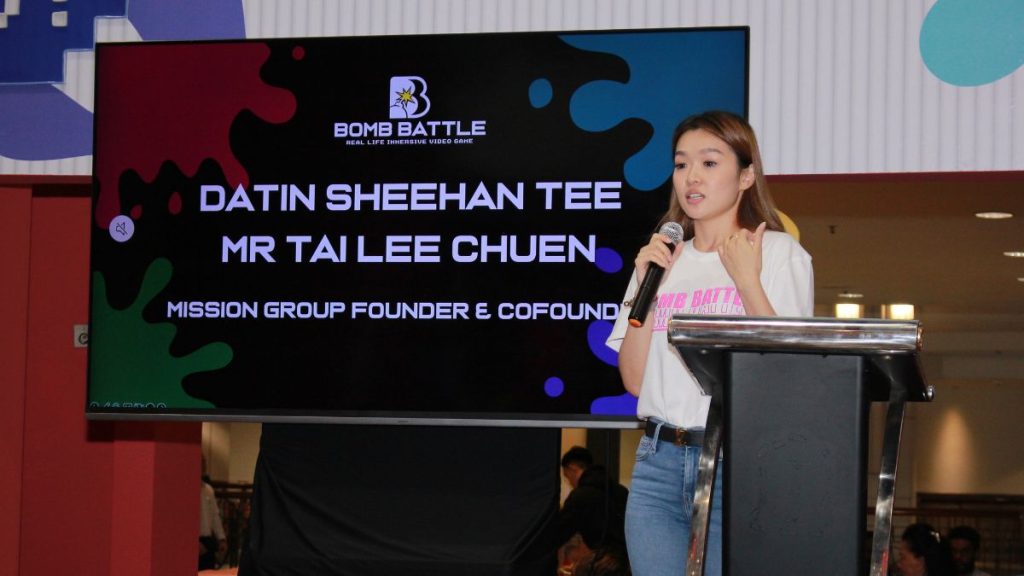 Bomb Battle is committed to staying ahead of the curve by introducing digital assets as a new way to enhance the visitor experience, streamline transactions, and reduce costs. With this innovative approach, the company aims to set a new standard for customer engagement and satisfaction in the industry.
"At Bomb Battle, we believe that embracing the future of digital technology and innovation is key to staying ahead of the game. That is why we are thrilled to introduce digital assets as a significant stride towards this goal. Our exclusive rewards and incentives for players who possess digital assets not only enhance their experience but also help drive customer engagement and turnout. This exciting new feature is unavailable to non-visitors or those without digital assets, making it a truly unique opportunity for our valued players to stay ahead of the curve." continued Datin Sheehan.
These digital assets will soon be made available to players. For more updates, stay tuned to Bomb Battle's official website or follow their Instagram.
– END –
About Bomb Battle
Bomb Battle is a premier destination for group entertainment, offering an unparalleled experience that combines the excitement of real-life video games with high-energy missions. Our commitment is to provide world-class customer satisfaction, innovation, and enjoyable fun experiences like never before. We strive to be the leading provider of group entertainment. Come see for yourself why Bomb Battle is where the fun never stops!
---
If you need public relations in Malaysia, we can help support your growth as a business through PR and content marketing. We have an experienced team of consultants, content developers and creatives to help your scale your company. We have worked with over 100 businesses in Malaysia, of which 76% returned to work with us again.
You can see other press releases we have written and/or disseminated by referring to our page of SYNC press releases.