Jenfi, a financial technology company specialising in revenue-based financing for digital-native companies, has raised US$6.6 million in a successful Pre-Series B fundraising round. The round was led by Headline Asia, with participation from Monk's Hill Ventures, ICU Ventures, Granite Oak, Korea Investment Partners & Golden Equator Capital, Atlas Ventures, including other existing early investors. 
With the additional funding, Jenfi aims to solidify its position as a leading fintech lender for emerging online businesses, such as e-commerce, SAAS, and consumer-tech companies.
Jeffrey Liu, Co-Founder and CEO of Jenfi, expressed his excitement about the company's latest funding round, stating, "We are honoured to be backed by such a distinguished group of investors as we strive to push the boundaries of innovation in the fintech lending industry. This funding will enable us to expedite our vision for Jenfi and expand our offerings to a broader customer base across the region.'"
Making "Growth Capital as a Service" possible in Southeast Asia
Having pioneered "Growth Capital as a Service", Jenfi is the first fintech to offer more flexible funding options to digital-native businesses looking to scale, unlocking additional marketing, inventory and growth spend. To date, Jenfi has deployed over $25 million USD to support the growth of more than 600 companies, fueling the development of the digital economy.
With the latest round of funding, the fintech plans to reinforce its existing market presence in Singapore, Vietnam and Indonesia by broadening its customer base and fostering closer relationships with them while expanding into new markets across Southeast Asia, bringing its innovative financing solutions to a wider range of digital businesses and aiding in the development of the region's digital economy.
Jenfi is revolutionizing underwriting through automation and native integrations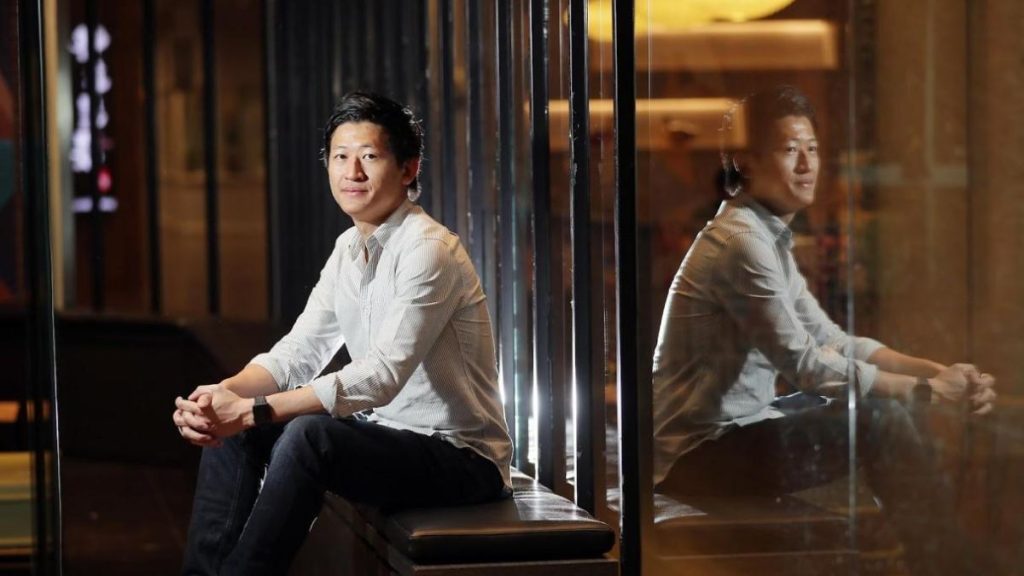 Unlike traditional lenders where the focus lies primarily on evaluating financial statements, Jenfi integrates seamlessly with a wide array of data sources to monitor and underwrite businesses, such as accounting software (e.g. Xero and QuickBooks), payment gateways (e.g. Stripe and Braintree), eCommerce platforms (e.g. Shopify and Haravan), online marketplaces (e.g. Shopee and Lazada) and digital advertising (e.g. Google, Facebook, and Instagram ads). With real-time access to these data sources, Jenfi can quickly access, leverage and continuously monitor the business activity and health of companies, obtaining real-time data on revenue growth and marketing ROI.
Jenfi's automated underwriting platform enables same-day decision-making and disbursement, streamlining the lending process for borrowers. The new funding will allow Jenfi to accelerate its technological development and enhance the speed and accuracy of its credit underwriting and risk assessment capabilities. This enables the company to better cater to its existing clients, identify new opportunities, and natively integrate its credit decisions and underwriting system with platform partners.
Jenfi has been praised by industry experts and customers alike, and the new funding will enable it to build on this momentum.
"We have been continuously conducting research on revenue-based financing and have talked to almost every single player in this field in Asia. Jenfi absolutely stood out to us. Their technology, product, operation, and traction are significantly better than their peers," said Aki Okamoto, Partner of Headline Asia, and Jonathan M. Hayashi, Principal of Headline Asia, "Jeff and Justin have done a tremendous job on finding the product market fit, and we are looking forward to supporting them to scale the business."
– END –
About Jenfi
Founded by Jeffrey Liu and Justin Louie, Jenfi is a financial technology company that provides revenue-based financing and analytics to digital native businesses in Southeast Asia. Branded as Growth Capital as a Service (GCaaS), the unique asset class offers non-dilutive capital of up to US$1,000,000 for businesses to scale their marketing, inventory, and growth campaigns. Jenfi has developed a proprietary risk assessment engine that can evaluate both a business's creditworthiness and its marketing growth efficiency. Its non-dilutive financing is highly flexible and bespoke to the requirements of each individual business. To date, Jenfi has backed hundreds of digital-native companies including B2B and SaaS businesses such as Gushcloud, Ralali, Hello Health, Lamer Fashion, Buy2sell, and Mystifly. Prior to Jenfi, Jeffrey and Justin successfully built and exited the fitness subscription company GuavaPass.
Find out more at www.jenfi.com
About Headline Asia 
Headline is a venture capital firm established in 1998, actively on the ground in 7 cities around the world. We help founders win, bigger.
With a presence in the US, Europe, Asia, and Brazil, we invest across geographies, leading rounds at every stage. By utilizing our proprietary data analysis technology and organizing one of the oldest startup events in Asia, we have invested in and supported companies such as Acorns, Bumble, Farfetch, Freee, GoPuff, The RealReal, WealthNavi, and YeahKa.
---
If you need public relations in Singapore, we can help support your growth as a business through PR and content marketing. We have an experienced team of consultants, content developers and creatives to help your scale your company. We have worked with over 150 businesses in Singapore, of which 78% returned to work with us again.
You can see other press releases we have written and/or disseminated by referring to our page of SYNC press releases.