There are several factors at play when it comes to the morale of an employee. It's not just about the salary you offer or the benefits you provide. To keep your employees engaged and motivated, you need to create a work environment that's positive and supportive.
Happy employees are productive employees. That's a fact. If you're looking for ways to keep your team engaged and motivated, look no further. Here, we will discuss some proven methods to boost morale in the office.
Make sure your employees feel appreciated
A happy and content workforce is essential in any successful organization. Saying thank you often and handing out compliments goes a long way toward ensuring that employees feel appreciated within the organization. It can help boost morale and increase positive energy among your team members, making them more motivated to deliver quality work. An unexpected compliment or simple "thank you" can even make someone's day!
To foster improved morale, a peer-to-peer recognition app can play a key role in motivating teams. Rewards can include recognition points or virtual gift cards that your staff can redeem for purchases within the organization.
Encourage open communication
Keeping the lines of communication open with your team is key to success! Creating an environment where everyone feels welcomed, and their ideas are heard can foster a sense of ownership for all involved.
One great way to do this is to have regularly scheduled meetings where topics can be discussed openly, and your team can come up with suggestions on how things can be done better. Not only does this provide a safe space for sharing thoughts, but it also shows that you value their opinion and are genuinely interested in hearing what they have to say.
Promote a healthy work/life balance
Creating a healthy work/life balance is paramount in keeping employees happy and motivated. Offering flexible working hours or options to work from home can help your staff stay engaged with their duties while finding time for themselves.
Increased productivity and employee engagement will reflect well on the company and ultimately help growth in the long run. Making allowances to accommodate flexible working styles helps maintain a positive corporate culture.
Create a fun and supportive environment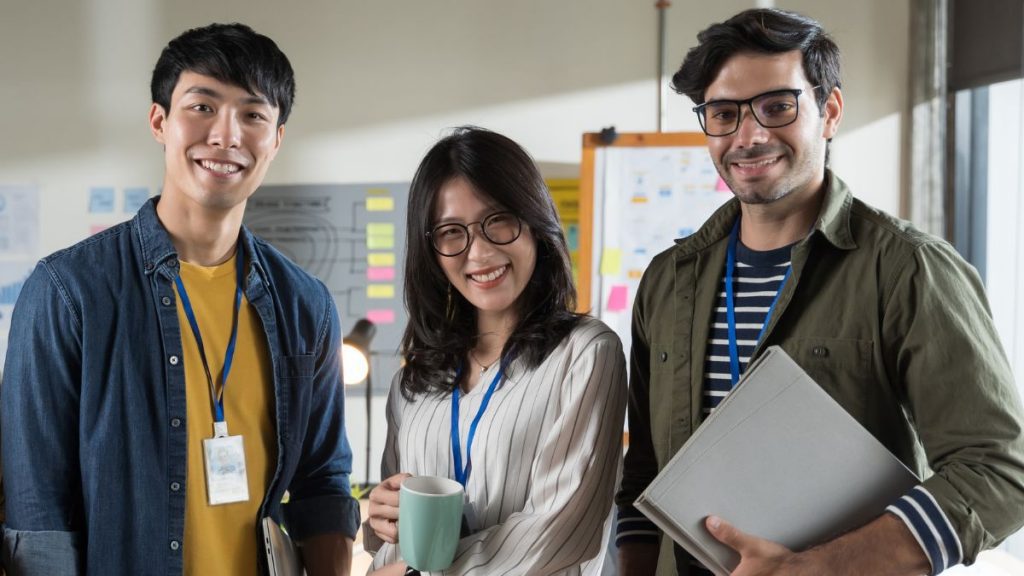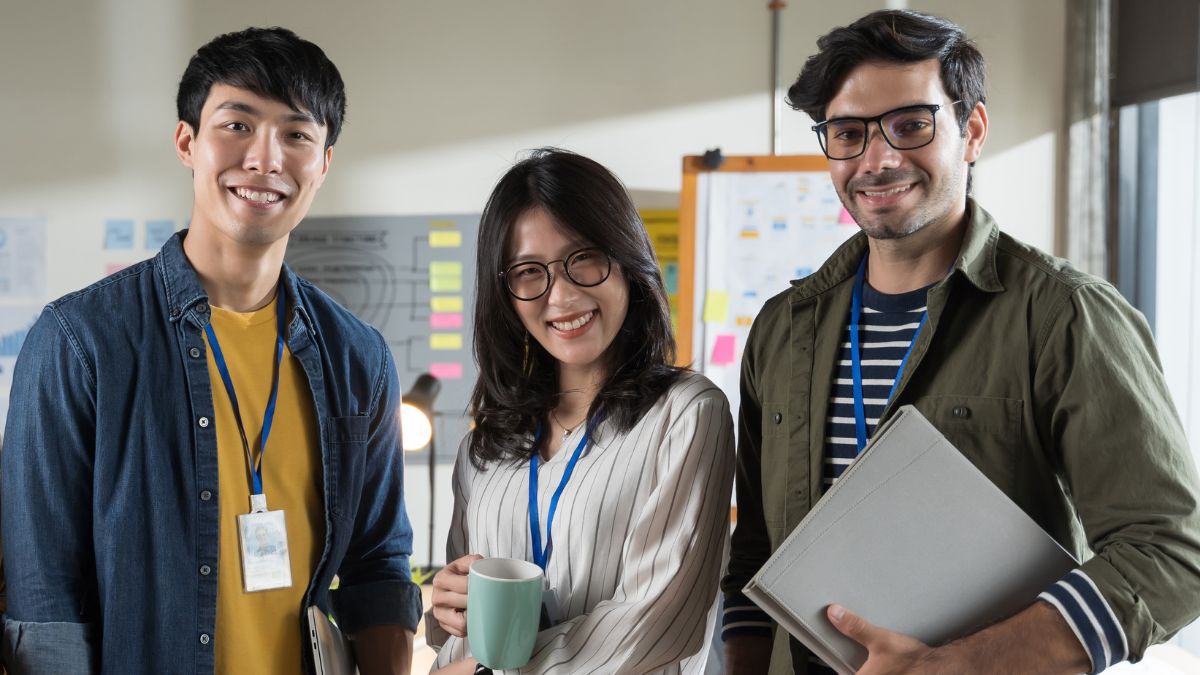 When it comes to creating a fun and supportive environment to work in, there are so many options that make us feel energized and supported. Decorating the office with bright colours, pictures of our team accomplishments, or inspiring images can help instil motivation and renewed focus. 
Also, having team-building activities scheduled throughout the work year can help bring everyone together and build a sense of community within the company. These activities provide opportunities for staff to have fun with one another and get to know each other outside of their professional roles. Investing time in creating a warm and enjoyable atmosphere is beneficial for everyone as these approaches often spread enthusiasm across departments.
Offer opportunities for growth and development
Keeping morale high in the office is essential for employee engagement and productivity, so offering opportunities for growth and development can help to achieve this. Consider providing customized training programs or workshops to give everyone an opportunity to learn something new and become better at what they do. This not only builds confidence but also creates a positive culture of learning across the organization.
Be transparent about company goals and objectives
Building a successful team requires hard work, trust, and ongoing communication. When it comes to motivating everyone to stay engaged and productive, transparency is key.
Sharing relevant information about the company's goals and objectives allows everyone to understand how their own roles contribute to the big picture. It's a great way to show employees that their individual efforts make an impact on the business, helping create a more connected feeling with the organization overall.
Transparency can foster an open dialogue among teammates, where they feel comfortable voicing ideas and critiquing plans in an effort to drive success both now and in the future.
Conclusion
At the end of the day, boosting office morale is more important than ever, and with these tips, you can help make sure that your employees feel appreciated and invested. From encouraging friendly competition to providing team-building activities and giving extra recognition, there are plenty of approaches to improving office morale and fostering a positive work environment. With a little bit of creativity, you can create an environment where everyone feels empowered to give their best every day.