The introduction of the Gevme mobile event companion app and mini-experiences
Gevme, a Singapore-based event technology provider, announced the launch of the all-in-one mobile event companion application that allows for seamless digital integration of the physical and digital event landscape, at the Gevme CONNECT Winter 2022 event held last night. 
With participants craving for the physical human interaction that can only occur during a physical event, the sudden surge of in-person events in 2022 is definitely a positive trend for the events industry. However, the rapid influx of physical events has also created an unorganised and chaotic event landscape filled with multiple digital tools being used to overcome the various challenges faced, thus seeing poorer engagement and increased confusion amongst the attendees. Therefore, it is imperative that organisers and marketers are given prompt access to a singular platform that allows them to break through the noise and further elevates the event experience by providing attendees with a more unified experience.
As such, Gevme's recently launched mobile application elevates the current event landscape with its all-in-one solution targeting to improve experiences for event participants, exhibitors and organisers. Event participants can expect to experience better engagement without the hassle of downloading multiple applications, while exhibitors and organisers will enjoy a more effective and organised administrative process. 
READ MORE: We explain what is digital PR and why it matters.
"The easing of restrictions and the return of travel saw the pendulum swinging from one end (virtual) to the other (fully in-person)- both of which are anomalies. Now that the dust has somewhat settled, we're seeing the new world of events- a hybrid one that prioritises having a digital-first approach. We made lots of progress on optimising experiences for attendees at virtual events and becoming a key advocate for omnichannel experiences even during the pandemic. Now, we are taking the next step to elevate experiences to become pioneers in this new era," commented Veemal Gungadin, founder and CEO of Gevme.   
Augmenting the event experience: Empowering organisers and marketers with the tools to create memorable mini-experiences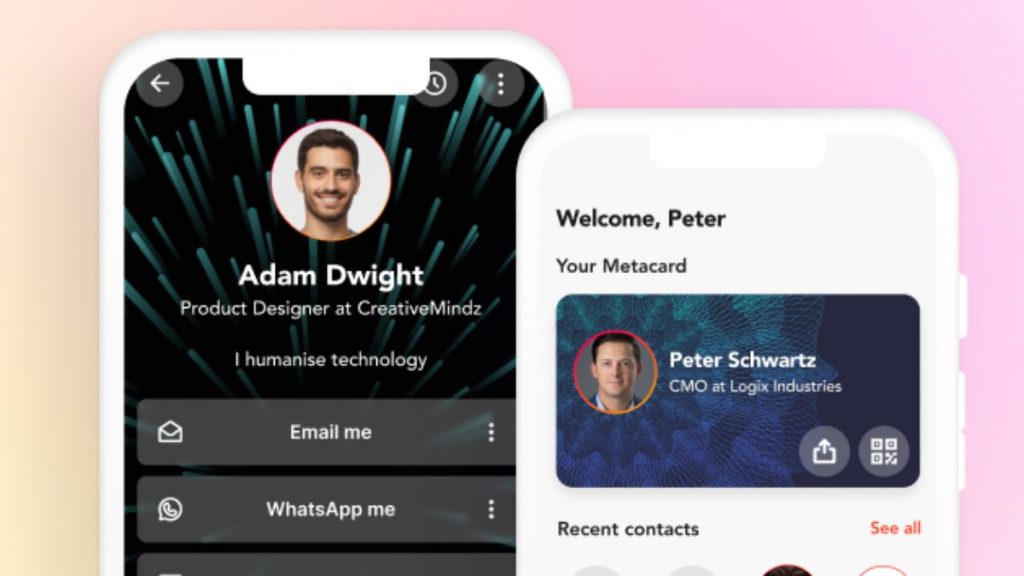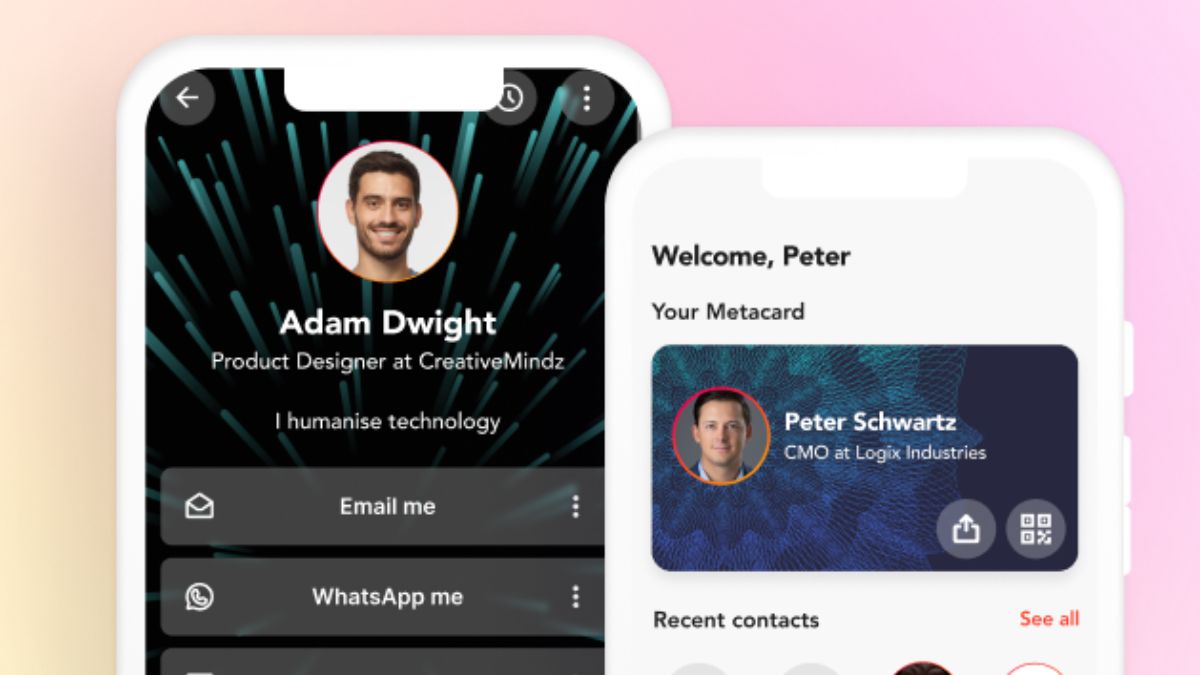 With the return of physical events, attendees are no longer drawn to an event which doesn't offer the same flexibility or independence that the virtual world did. Attendee expectations have shifted to include a clear demand for personalisation and convenience from their pandemic-event experience with the use of tailored session agendas and being able to attend the event from the comforts of their own home. With the rise of in-person events and hybrid events, organisers have the opportunity to incorporate digital tools and strategies to further augment the event experience. 
Now, the next milestone of event technology brings about the concept of mini-experiences: having multiple touchpoints available at a single event, to offer a highly personalised, customisable event experience, catering to the likes and dislikes of each attendee. 
The Gevme companion app makes the process of creating mini-experiences a breeze through the numerous out-of-the-box tools and third-party integrations already available. Some of the features include the ability to provide attendees with an interactive combined agenda of event sessions and meetings, interactive venue maps to help attendees easily navigate the event, live interpretation to make your event more inclusive and even including elements of gamification with coupons to be redeemed at selected physical locations.
As competition ramps up within the events industry, it's becoming increasingly important to deliver engaging experiences. Incorporating mini-experiences help to drive increased activity throughout the event. Through the partnering integrations as well as the in-built features, organisers and marketers have the best possible toolkit to offer attendees an event experience outside of the ordinary.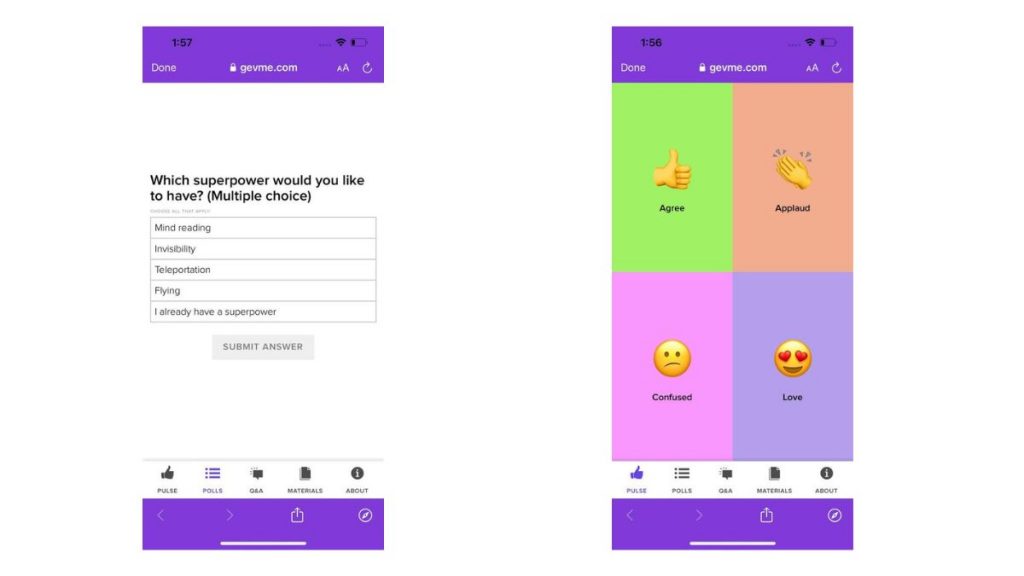 Supercharging the networking experience for attendees through Gevme's development of the Metacard: A digital business card but better
Networking has always been a key part of events, especially with business and trade events. From the traditional ways of exchanging business cards to the digital means of scanning QR codes to add a contact directly to one's phone, it has become increasingly easier to meet and connect with other attendees. 
The development of the Metacard within the Gevme mobile application couldn't be timelier in today's networking era. The Metacard is a digital version of a business card created with the purpose of connecting individuals and creating networking opportunities for its users. The highly customisable feature allows for a more personalised experience for building connections with fellow attendees or prospects. Furthermore, the Metacard is shareable and accessible to those without the Gevme app, ensuring a limitless networking experience. 
With the aim of promoting sustainability, the elimination of traditional business cards significantly reduces the amount of paper used at events. This reimagined business card goes a step further by enabling the possibility of hosting Badgeless events and thus significantly reducing the carbon footprint of any large event.
Retaining the benefits brought by virtual events and bringing it into in-person events: How the mobile app improves lead generation through data
An unexpected boon of virtual events was the heightened potential to use digital tools to increase lead generation amongst prospects. Features such as interactive booths, and native chat support with attendee profiles accessible a click away made it practically seamless to form and forge longer-lasting relationships and stronger leads. 
READ MORE: 5 common marketing misconceptions that Singapore founders often make
Despite most companies and brands returning to in-person events in 2022 and predictably in 2023, these features that improve lead generation should not be forgotten and forsaken. The Gevme mobile application continues the practice by allowing exhibitors to capture details of its attendees by simply scanning the QR code found on the attendee's name badges. Companies and brands will be able to view the data collected in real-time, giving them the ability to download the data for follow-ups or make notes for each contact onsite. 
"Nonetheless, the Gevme mobile application will continue to evolve and develop more features that will reimagine the virtual and hybrid experience for attendees and event organisers. Within a single application, we're aiming to equip marketers with all the necessary tools they need to build a cohesive and customisable event experience and to stay relevant and competitive in this ever-changing industry," added Veemal.
For more information on Event Companion App and mini-experiences, click here: https://www.gevme.com/en/event-companion-app/
---
If you need public relations in Singapore, we can help support your growth as a business. We have an experienced team of consultants, content developers and creatives to help you scale your company.
You can see other press releases we have written and/or disseminated by referring to our page of SYNC press releases.