With technology at our fingertips, everything is accessible with the push of a button and free creative apps are no exception. Graphic design has become a crucial skill for the tech-savvy generation, either for leisure or professionally.
Naturally, we would want the full spectrum of reputed tools like Adobe or the latest Final Cut Pro. However, these tools and apps can be expensive. One thing I have learnt after years of experimenting with different creative apps is that higher prices don't guarantee the quality of the finished product. You are your own Quality Control.
So, with that being said, below are a few creative apps for the broke millennial:
1. YouCut
When it comes to video-editing, it can be frustrating to download an app, spend hours on a draft, only to realise that there is a big watermark on your video. Trust me, I know this frustration all too well. Everyone wants to give credit, especially when credit is due, but just because we use an app to edit a video, doesn't mean we want the watermark on it as well. However, fret not as YouCut has come to the rescue! 
YouCut is a video-editing app that allows you to edit videos seamlessly. You will have access to a wide range of video editing essentials, for free with this app.
Developers of this app gave it thorough thought when developing the app as it is user-friendly, with only a few confusing jargons. There are even short and simple tutorials. Also, YouCut has a library full of 100% royalty-free music for you to choose from. You'd have to watch a 5-second ad first but compared to most editing apps, the platform does not bombard you with ads otherwise.
2. Canva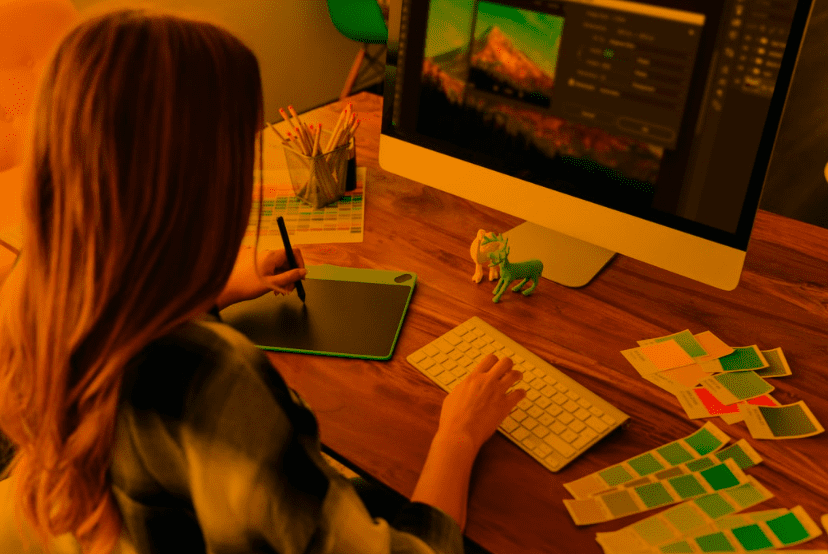 Want to generate content easily but don't want to deal with the grunt work? Whenever I find myself thinking of visual concepts and needing to execute them, Canva does the trick for me.
Canva allows you to generate content easily. The best part about this app is that it allows you to choose from a variety of visual concepts and helps you create anything from posters, brochures, menus and resumes, with their existing templates.
Canva notably has the easiest design tools on the web, and any unskilled lass can do graphic design thanks to their easy drag-and-drop interface.
They have also thought of everything for you so you don't have to go through the cumbersome search on how to start designing. You don't even have to Google for size dimensions for stories or posts on Instagram and Facebook anymore as it already is in Canva's default templates.
If you want to try something new, play around with animated videos and pictures on this platform.
We explore how to create engaging content across platforms.
3. Vecteezy
The swanky app that is Vecteezy is one of the largest communities for vector artists. Let's say, you have an assignment coming up and the marketing rubric states that design and creativity are worth 20%. It may not sound like much but you're not willing to take the risk, right? With a partner like Vecteezy, you'd be sure to bag that score.
For those of you scratching your head, vector graphics are image files just like JPG or PNG. The only difference is that no matter how much you zoom in or out, the pixels are never compromised. You're spoilt for choice on Vecteezy with so many high-quality vectors and illustrations for a wide range of subjects.
To ensure their users get their best service, Vecteezy has a built-in online editor. So if you find a graphic or illustration there that you like, but don't fancy some elements to it, you can easily edit on their site. Anything is editable, including fonts, size and colours.
Vecteezy has also smoothed out copyright issues with its excellent filtering tab. You can choose from any of these levels: 'Free', 'Pro' or the 'Editor Use Only' license. These three different levels dictate how you can use the artwork.
4. Autodesk Sketchbook
As Apple continues to conquer the West, Android still dominates in some countries in the eastern regions. But ever so often, you'd hear Android users say, "If only there was an Android version of the Adobe Lightroom app, for example," The grass is always greener on the other side, especially when it comes to editing, sketching/drawing apps. Fret not, whether you are an Apple or Android user, you can rely on Autodesk Sketchbook.
Autodesk Sketchbook is a software application coveted as one of the most popular design apps. With a useful amount of tools to utilize, this app is heaven-sent for creatives. Many users are frustrated by the lack of brushes they get on some apps. However, Autodesk has an extensive library of brushes with varying textures similar to Procreate.
What also sets them apart is that their colouring options are plentiful. Aside from the traditional colour wheel, they have the Copic digital colour palette. There is also an option to set your preferences in the RGB (red, green, blue) feature for those who need their work to look good on computer displays.
5. Pixel Retouch Studio
Taking the perfect picture is never easy. Photo-bombers or unwanted objects could potentially ruin a well-curated picture. When that happens and you are worried that cropping the image would distort its dimensions, this is where Pixel Retouch Studio comes in handy. Now, you can do it on your own without hiring a professional. 
What started as a beta test is now a full-fledged app, the Pixel Retouch Studio finally created the Remove Unwanted Object app. No more figuring out the complicated gears of Photoshop. This app only has 3 features, but that is all it takes to get your perfect photo.
To remove objects, you have two options. One being 'object remove' and the other is 'quick remove.' Ultimately, they both erase the undesired object and fill the space behind it automatically. However, sometimes the background is tricky so it could turn out awry. The upside is that there is no watermark imposed, so that makes up for it.
6. Piktochart
Maybe you have already tried Canva, but it's just not for you. If you're looking for something similar with a user-friendly platform, you might find Piktochart to your liking.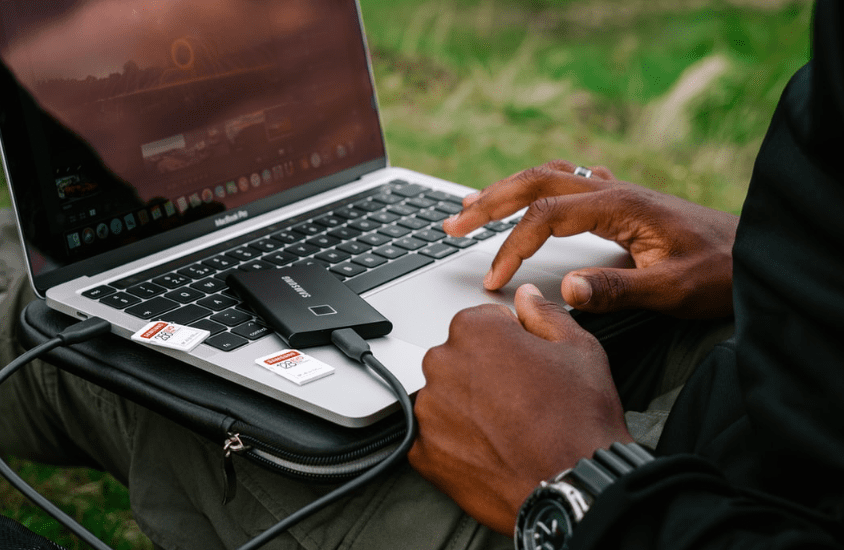 Piktochart is a Malaysian web-based application where you can create infographics, posters, name cards and more. They've got the whole setup, from the wide range of fonts, the library of vectors and of course, readymade templates. Piktochart is a simple solution for non-designers, so we skip having to rack our brains to create stunning content.
The one issue I have to point out is that you have a limited storage space of up to 5 visuals only. My tip is that if you really cannot afford the premium, just delete the visuals you do not need anymore when you're done to save space. There is also a watermark, but only on the bottom of your visual and not smacked right across it.
Perhaps the world doesn't seem so bleak when you realize that not everything is made only for the big companies who can afford it. Plus, sometimes our limits propel us into becoming more creative with our ideas. At the end of this juncture, you'd realize that you're capable of churning out something worthwhile, no matter what tools you have or do not have.
If you're curious to learn more about content marketing and public relations or want to speak to a SYNC consultant about starting your brand's PR journey, contact us at [email protected].