This is my first intern experience as well as the first time working remotely, the learning curve is bound to be steep. I have had to learn the job and also adapt to a completely new way of approaching work. I have to be a "self-motivated expert" to be able to work remotely. It is important to know how to strike a balance between work and other commitments. This balancing act comes with its own set of challenges. However, one month into the internship has allowed me to explore different solutions. 
The first challenge is getting rid of the mindset that working remotely is synonymous to working from home. After all, it is not easy for everyone to get work done in a cosy environment with the bed, fridge and TV around. Working from home is definitely possible (as proven by some of my colleagues) but it takes a lot of practice and a healthy dose of discipline.
One solution I find helpful is to head out of the house to a workspace. It can be the library (personal favourite would be the Jurong Regional Library), or a cafe. Basically, it can be any place with good WiFi and power plugs. Essentially, being surrounded by others creates an extrinsic sense of urgency that you have to be doing something productive. I believe that once an internal motivation to work is established, then the thought of working remotely becomes more plausible.
Working in a digital space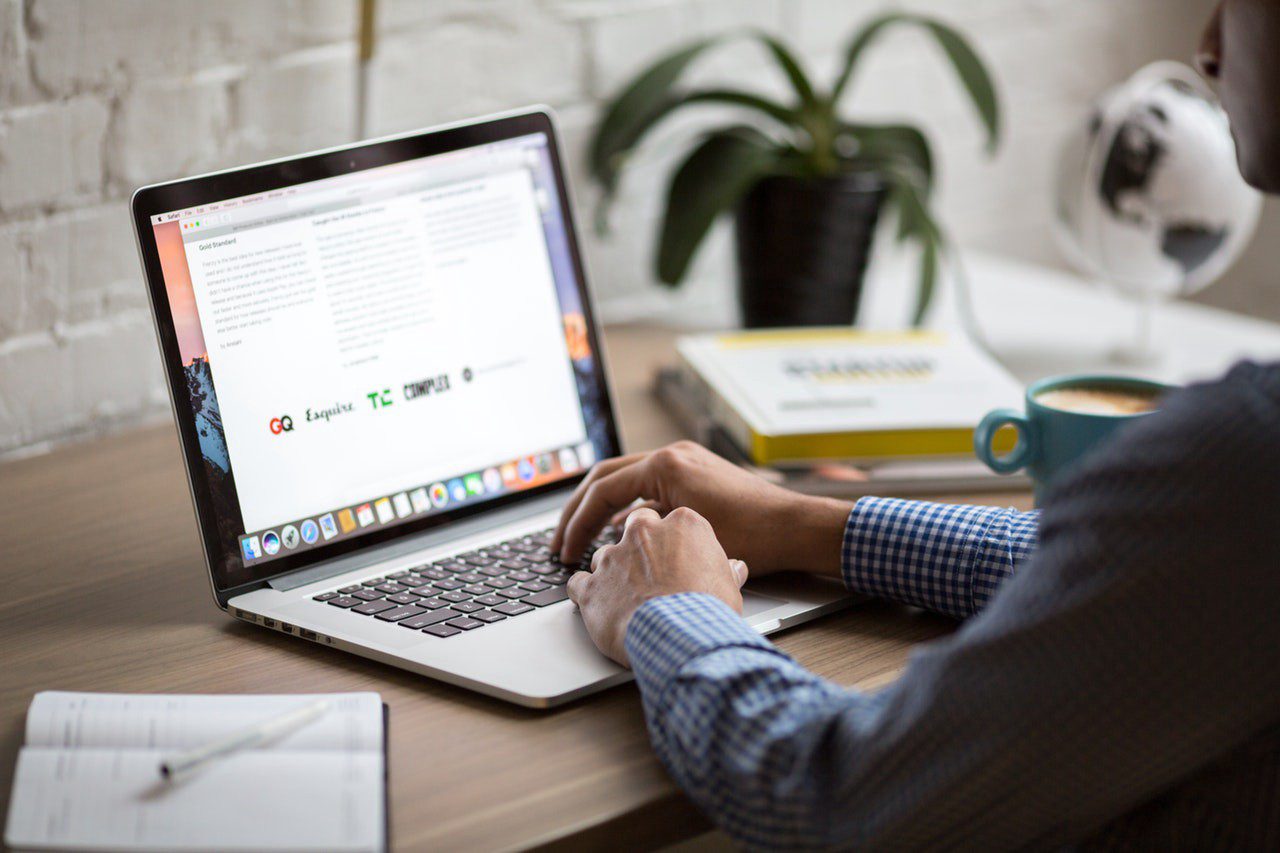 While working online would not seem to be an issue for someone who has grown up in the digital age, functioning in an online office can be a challenge. Sometimes the convenience of having someone to answer in-depth queries is reduced since the team is physically apart.
Platforms, such as Slack and Zoom facilitate the sharing and dissemination of information efficiently and effectively. However, the human element of mentorship can sometimes be elusive. Sometimes this may lead to the feeling of a lack of human support. In such cases, the solution is simple- be proactive. Be bold in asking what you are unsure of either online or face-to-face, the most important thing is to signal that you need help. Staying silent equates to foregoing the opportunities to learn and grow.
Fortunately, at SYNC, we hold a physical meeting once a week to receive specific feedback on our individual tasks. This also helps us create human bonds that are much needed for a company to stay cohesive in the online sphere.
Be open to learning new things
Lastly, growing interest in the tech-startup industry has been a challenge for me. It is imperative to want to learn about the industry as this fuels the motivation to work. My interests have always revolved around socio-political and philosophical matters. Hence, working in a PR firm that specializes in tech-startups is definitely out of my comfort zone. But it needn't be.
The solution I have for feeling out of touch is to immerse myself as much as possible into the industry we operate in. For example, one easy way to remain informed is by setting Google alerts to receive industry news. Another way is to follow relevant groups on social media. All these technologies and platforms help me to keep in touch with the trends. Being open to learning new things is the key to exciting work life.
We explore this year's emerging PR trends.
With two more months of internship ahead of me, I aspire to become a self-motivated individual who goes beyond what needs to be done. I aspire to become someone who finds opportunities to add value to the services that SYNC offers and earn a positive reputation as an intern.
To find out more about how we manage work remotely, just send us a message at [email protected] and we'll arrange a session to share more.
This article has been updated on 8 June 2020