Contrary to the current climate, facts do matter, but getting people to remember them is a struggle given all the information that we are exposed to on the daily. Incorporating them within a story helps make your brand much more memorable and easily digestible for your target audience. That's why big brands spend millions focusing on brand storytelling and building a great brand story around their brand.
Today's consumers are buying your story as much as your product or service.
Startups need to learn and adopt this method of building their brand in order to compete with their competing industry rivals. We constantly get questions on how to build your brand and we came up with these 5 simple tips on how brands can up their brand storytelling game: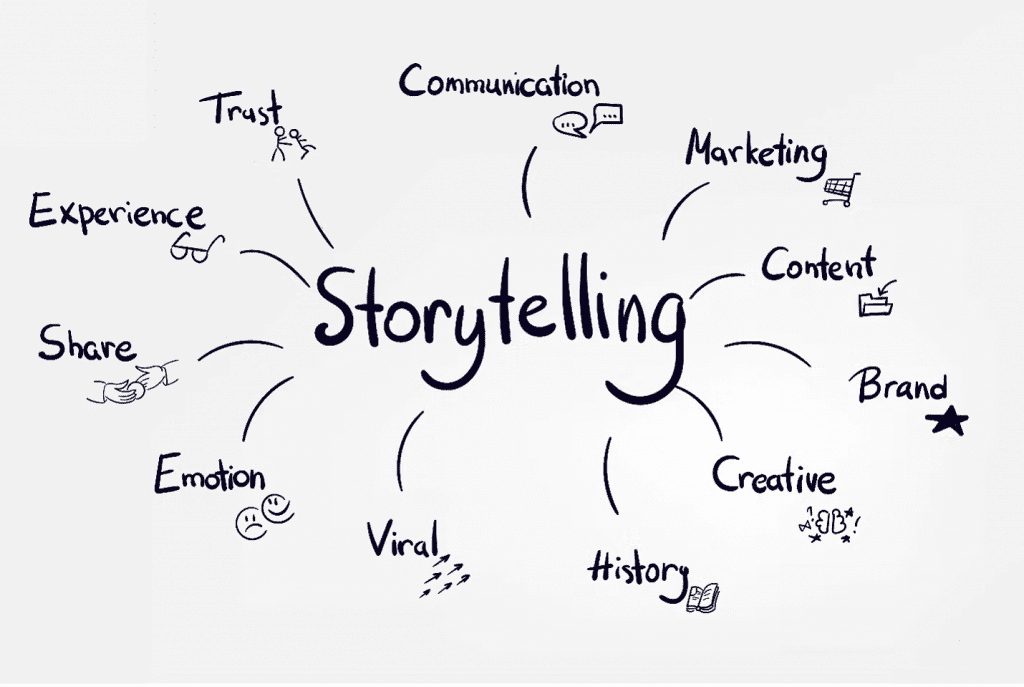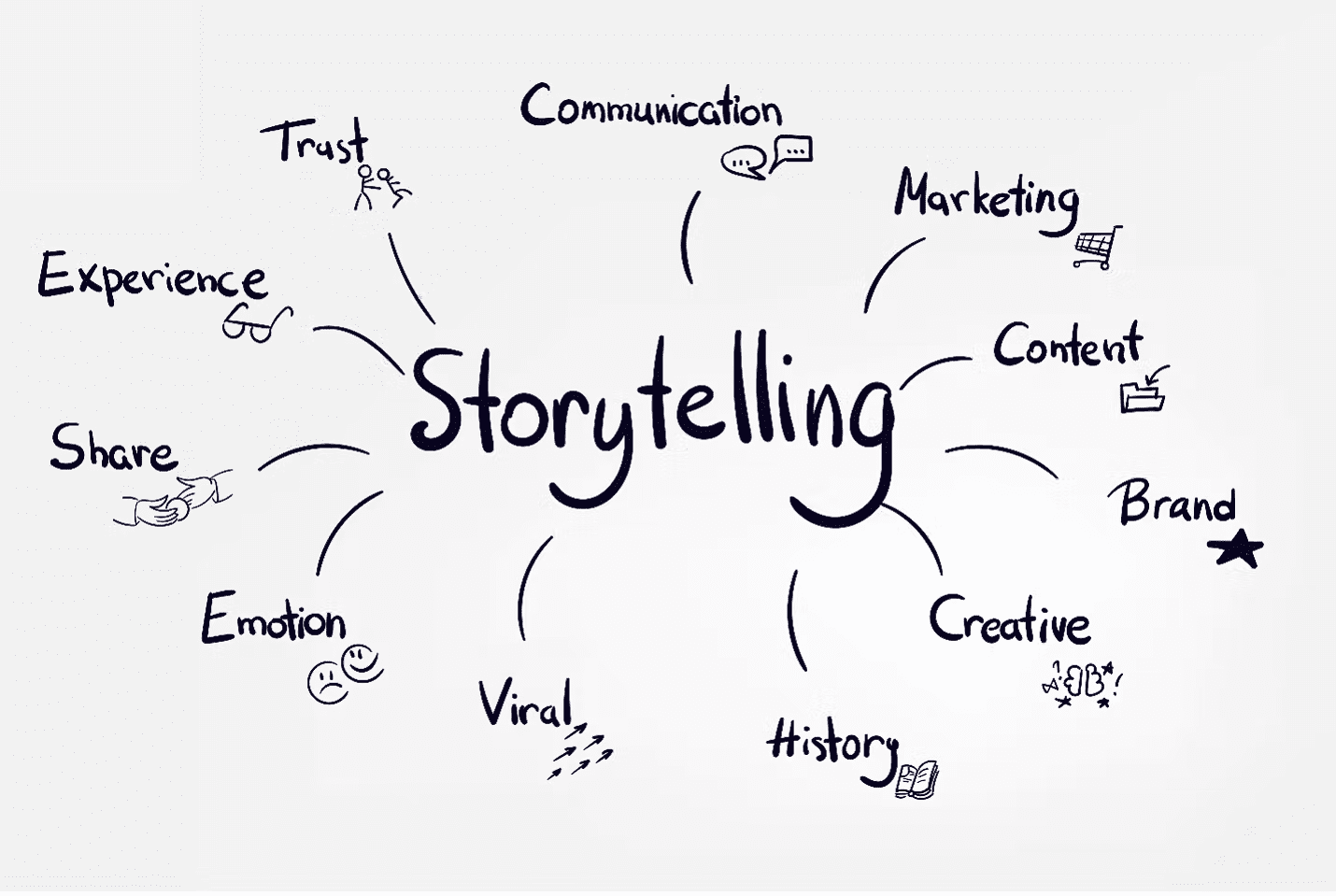 Understand and answer your customer's challenges
Ask yourself questions from the perspective of your customer.
Why did you feel the need to start your business?
What are the industry gaps?
What challenges do you face getting customers?
The answers to the above-mentioned questions basically form the basis for you to get started on generating your very own brand story. Success stories of your customers and how they have benefitted from your brand are ways for you to showcase your brand ethos and services while showing other potential customers exactly how they can succeed if they utilise your services.
Find your personal obstacle and overcome it through your brand storytelling
We all love a good 'hero overcomes obstacle' story in the movies. Why not develop that same story in your brand storytelling? If you've faced major obstacles in setting up your company and getting your brand to gain more traction, your brand story can revolve around that and you can show how you and your brand managed to push through adversity and the various challenges that you faced.
These challenges can come in the form of many things, such as:
Bootstrapping your startup
Competing against industry giants
Personal struggles with illness
As you share these challenges through your act of brand storytelling, it allows the readers or potential customers to build a rapport with you and feel like they are coming along with you on your journey.
Get a free consultation on how to find your obstacle. Email us at [email protected]
Empathy can be your friend
Take time to really understand your audience and truly empathize with their issues and situations. By doing this, your content also becomes relatable and truly personal to their needs.
Take some time, sit down with potential customers, your staff and whomever you can, to understand how they work, their thought processes, and what they really need. It helps you build your brand and create an authentic brand story.
Use data to build your brand story
Here's one for you performance marketers and numbers-driven founders. Identify your customer purchase habits and build consumer profiles. Your brand story and content can be informed by your customer habits.
Look at data points to identify the following:
Basic customer demographics
Purchase history
Device usage to identify how content should be delivered
Social media interaction
Here are some content marketing tips to help your startup grow.
If you're local, be local and proud and share that through your brand storytelling
Our culture has a story and often our brand reflects that. Are you a Singaporean or Malaysian brand? Then use localisms and the lingo that appeals to your audience. Don't be afraid to mix it up.
We worked on a project where the client wanted to run a promotion on durians during the peak durian season. With so much noise around durians, we had to stick out, so we developed a tagline that would appeal to the consumers' 'kiasu-ness', or the nature of consumers where they fear to lose out. 'Don't say we bojio' was a smashing success and helped our client stand out from the rest.
Avoid these common content mistakes brands are making all the time.
How do you make your brand more human?
Storytelling is the oldest, and yet the most effective way to communicate with people. No matter who we are, whether we are a brand owner or a consumer, our brains are wired such that we respond and pay more attention to stories that we feel a sense of connection to.
A memorable brand story leaves a lasting impression on your target audience, and gets them to have a better understanding of what your brand is and what it stands for. When you share what makes your brand human, through the challenges that you have faced while developing your brand, people will ultimately pay more attention to you and your services because it gives them a way to empathise and relate to what you are facing.
To find out how to develop your brand storytelling skills, or to seek help in building your brand story, contact us at [email protected] and let us assist you in doing so.