Verdant Solar currently serves more than a thousand homes in Malaysia as their residential solar energy provider, and they intend to make Malaysia entirely independent of renewable energy by the year 2050.
The company was recently named the nation's Most Solar Provider System Home Installations in a Year by the Malaysia Book of Records.
Verdant Solar, Malaysia's leading solar energy company, is thrilled to announce that it has been recognised as one of the largest residential solar providers in the country, with over a thousand homes in Malaysia choosing Verdant Solar as their residential solar energy provider.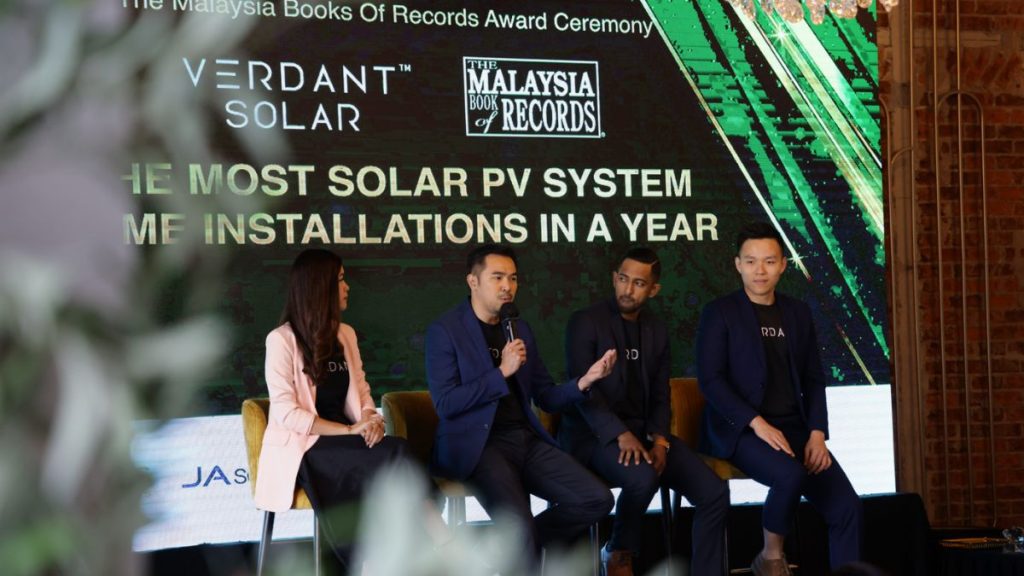 Since its inception in 2013, Verdant Solar has offered environmentally conscious consumers world-class solar solutions. In accordance with Sustainable Development Goals (SDG) 11 and 13 of the United Nations, Verdant Solar aims to make the world greener and a better place to live by contributing to the development of sustainable cities and communities to mitigate climate action. 
The company has also been named the nation's Most Solar Provider System Home Installations in a Year by the Malaysia Book of Records. In the past year alone from January 2022 until December 2022, Verdant Solar has helped over 649 landed properties and homeowners in Malaysia reduce their electricity bills by up to 90 percent by installing solar power systems.
"As utility prices across the country continue to rise, we want to be a pioneer in making solar power more accessible and affordable to residential homeowners. Although solar power has always been available, few Malaysians understand its many benefits to the environment, the economy, and the future. With this achievement in the Malaysian Book of Records, we hope to further the transition of the Malaysian energy industry away from traditional fossil fuels and towards a more sustainable future, which has been our goal from the very beginning," said Zeth Lim, Chief Executive Officer of Verdant Solar.
With rising electricity tariffs in Malaysia, consumers began to shift to solar solutions, as the increase is inevitable due to global shortages of oil, gas and coal. Since 2013, the company has installed more than 10.09MWp, equating to RM171.5 million in electricity bill savings for customers and 209,792 tonnes of carbon dioxide (CO2) avoided over the next 25 years.
Zeth also added, "Having this milestone officially recognised by the nation's record-keeper represents the pinnacle of our efforts to transition Malaysia to 100 percent renewable energy. We are dedicated to helping Malaysia reach its goal of 31 percent renewable energy by 2025, set by the Ministry of Energy and Natural Resources (MESTECC). Although we recognise we still have a long way to go, we see this as the beginning of a strong rise of technologies in the renewable energy industry that will allow us to reach more homeowners in Malaysia."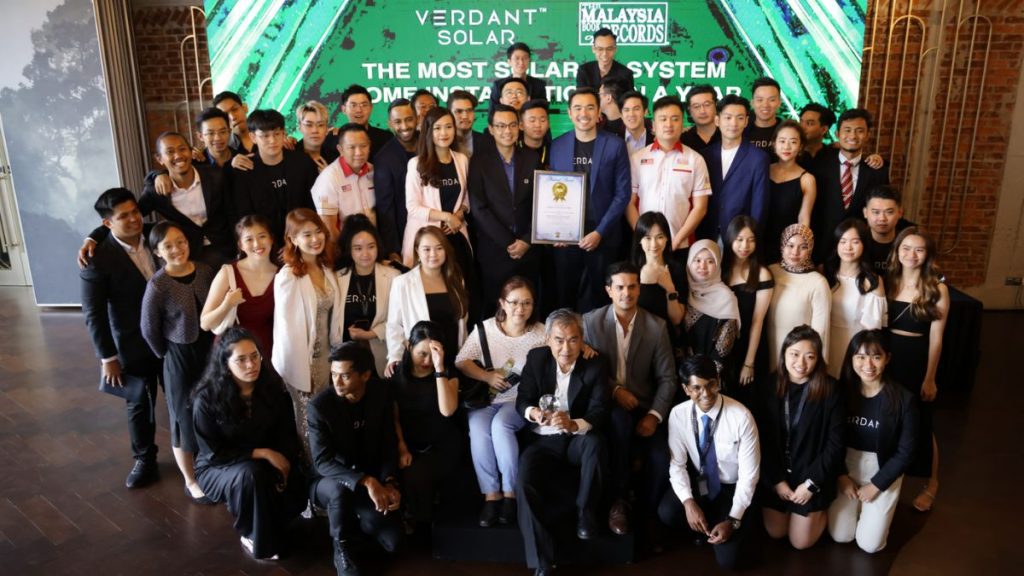 As of the year 2022, Verdant Solar's solar solution in Malaysia has saved over an annual of RM 6.9 million on electricity costs. Verdant Solar anticipates that the total solar PV installed capacity in Malaysia will reach up to 3,322MWp by 2023, thereby achieving its objective of making the world a better place through renewable energy.
For more information about Verdant Solar, please visit their website here.
About Verdant Solar 
Verdant Solar envisions a world that is entirely reliant on solar energy. Since its founding in 2013, Verdant Solar has been active in the renewable energy industry with the goal of making the world a better place. We are committed to providing high-quality Solar Energy Services to Malaysian homes. With NEM Solar PV, we help businesses, homes, and factories in Malaysia go green by lowering energy costs and reducing carbon emissions with the highest quality solar solution.
As of 2023, key brands from various industries like Petronas, Daikin, Bandar Utama, Dutch Lady, 99 Speedmart, Mavisco, and others are the main customers of our solar solution. 
---
If you need public relations in Malaysia, we can help support your growth as a business through PR and content marketing. We have an experienced team of consultants, content developers and creatives to help your scale your company.
You can see other press releases we have written and/or disseminated by referring to our page of SYNC press releases.