Leading Malaysian coworking brand, WORQ, is extending flood relief assistance by providing free coworking passes to alleviate some of the financial pressures encountered by companies affected by the ongoing floods. According to recent forecasts by the Malaysian Meteorological Department (MetMalaysia), the country may experience substantial flooding during the next three days owing to strong monsoon rain. 
If the floods last year taught us anything, it's that businesses should be better prepared for this impending danger, which hopefully won't turn into a catastrophic disaster. Companies affected by the ongoing floods can now choose WORQ to set up an alternative office space to ensure business continuity.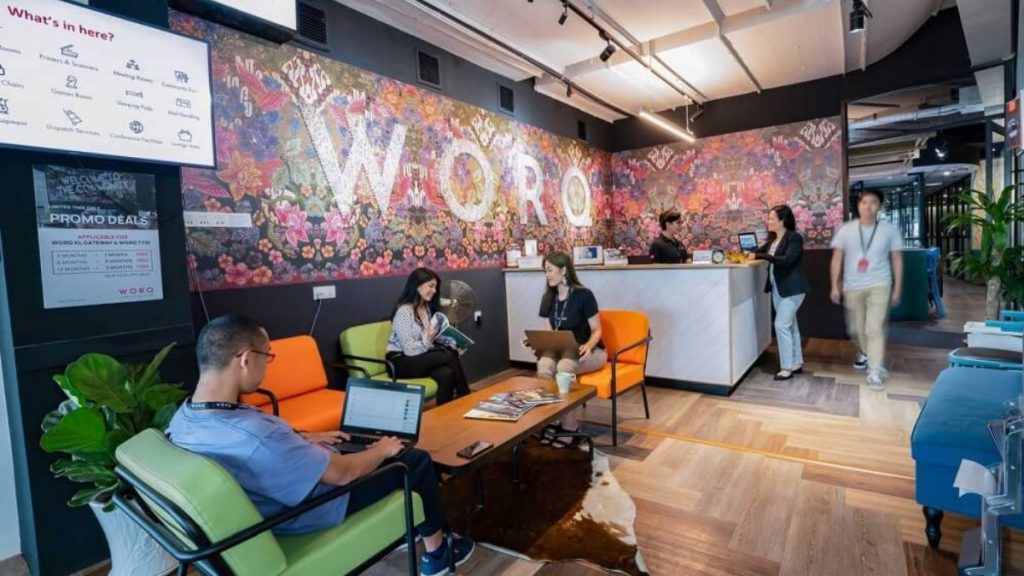 WORQ's flood relief assistance allows employers to alternate between their office and any of WORQ's three coworking spaces (WORQ TTDI in Glo Damansara, WORQ KL Gateway at Bangsar South, and WORQ Subang at UOA Business Park). The affected company should decide which of WORQ's three coworking spaces would be suitable for their alternative office. They can then accommodate up to three employees per company at the selected location.
Companies and individuals with offices in the affected areas are eligible for a complimentary week of Hot Desk access at any of the company's three coworking locations. To get this free access, employers simply need to complete this form and produce a utility bill from their home or workplace address as proof to the front desk upon the activation of their free access.
The free week of Hot Desk access is valid from Monday to Friday, 9 AM to 6 PM (excluding public holidays), until December 31, 2022. Space is limited and available on a first-come, first-served basis.
– END –
About WORQ
Our mission is simple. We want to change the way people work together – for the better. We are creating the largest and most productive coworking community by taking care of all your workplace needs and facilitating deeper connections. Every inch of space we design and every community event we curate has this in mind.
We're proud to call ourselves a productivity community – we believe that by improving the productivity of entrepreneurs, freelancers, and businesses, we can have a significant impact on the economy. On top of that, we believe in the power of leveraging networks, embracing diversity, and, most importantly, the impact of genuine and lasting human connection.
Productivity has never looked this good!
---
This is a media alert drafted by the team to announce a new CSR campaign organised by our long-term client Worq. If you need public relations in Malaysia or public relations in Singapore, we can help support your growth as a business. We have an experienced team of consultants, content developers and creatives to help you scale your company.
You can see other press releases or media alerts we have written and/or disseminated by referring to our page of SYNC press releases. You can also drop us an email at hello(@)syncpr.co.