Over the past recent years, TikTok has made a name for itself as one of the most used social media platforms, with over 246 million downloads globally in the first quarter of 2023 alone. Known for being the hub of viral content and for having a vibrant user base, TikTok has quickly become a valuable tool for creative expression, entertainment, and, more importantly, for businesses.
As we explore why TikTok for business works so well, we will also shed light on which businesses will thrive more on the platform.
Why using TikTok for business growth is a great idea?
Access to a wide range of users
TikTok has certainly carved out its niche in the social media landscape due to its appeal that resonates across different demographics. From teenagers to both young and older adults, TikTok usage expands across age groups, allowing companies to cast their net and interact with all kinds of potential customers. Whether the brand caters to fashion trends, health-conscious individuals, or tech seekers, using TikTok for business growth is a great idea as the platform provides a broad canvas to engage with the right audience.
A platform for short content
The strength of TikTok's short-form content is key to its appeal. In a world where attention spans can be as fleeting as 8 seconds, and content is consumed in rapid succession, TikTok embraces the art of bite-sized storytelling, where businesses can deliver both compelling and memorable content as quickly as a mere matter of seconds. This format perfectly matches a typical user who likes to quickly engage with content as they scroll through their feed, and it helps brands convey their key messages effectively in a short amount of time. As such, not leveraging TikTok for business growth in 2023, would mean losing out on potential consumers and sales.
Ability to boost viral content
Using TikTok for business growth is also appealing to many companies due to its ability to push content into virality, which is not a surprise given the fact that it had over a billion active users in 2021, the number likely increasing since then. It is a platform where catchy music, fun challenges, and clever ideas can quickly turn into creative videos that can evoke emotions in anyone who is watching.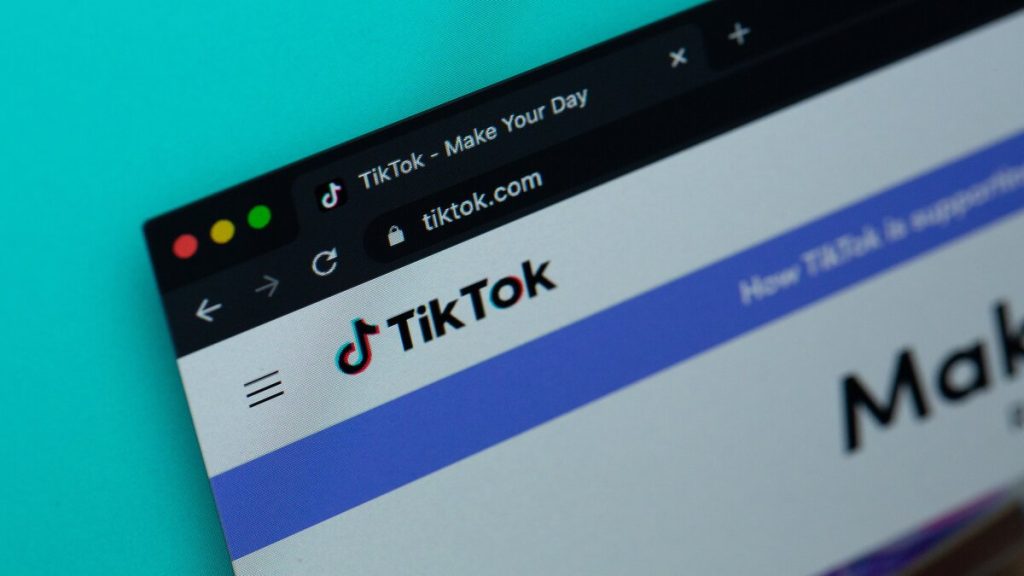 The rapid accumulation of views, likes, and shares can help skyrocket a video's popularity and push a brand's message into the minds of people who may not have seen it otherwise. Viral content can dramatically increase brand visibility and provide an opportunity for global recognition beyond the brand's existing followers.
TikTok for business: What industries thrive on TikTok?
Although TikTok's effectiveness is not limited to a specific industry, some types of businesses thrive better on the platform than others. Here are some examples:
Fashion and beauty brands can use the platform for makeup tutorials, clothing hauls, and beauty transformations, further pushing their video by using specific hashtags or trending keywords.
Businesses focused on health and fitness, on the other hand, engage with their audience by sharing workout routines, healthy but delicious recipes, or simply motivational advice for someone struggling to continue their fitness goals.
Food and beverage businesses can attract new customers and appeal to foodies around the world through chefs sharing their culinary hacks and experiments.
Tech businesses can also do well on the platform by engaging their audience with educational content on various tech gadgets such as step-to-step tutorials, hacks, and tips.
Travel and hospitality brands can take advantage of TikTok to highlight a variety of stunning holiday destinations, share travel tips, and promote attractive travel packages.
Nevertheless, while certain businesses may be more at home at TikTok, startup and SME owners should still try to experiment with TikTok for business growth no matter how niche your industry may be, as it may lead to creative and innovative results that can lead to your business's success.
Case studies
Here are some case studies to illustrate TikTok's effectiveness in helping businesses flourish.
UOB Singapore
UOB Singapore wanted to increase the awareness and adoption of the UOB TMRW app (previously known as UOB Mighty) and leveraged TikTok for business to achieve this goal. The brand launched the #UOBHappyMightyDance challenge, which encouraged users to dance to a certain tune for the opportunity to win attractive cash prizes of up to SGD 1000. UOB also utilised TikTok ads, such as Auction ads, TopView ads, and In-Feed Brand Premium ads.
The campaign ended up a huge success, bringing in an accumulated reach of over 1.2 million views with over half a million reach. There was also a 77% increase in clicks and a 30% increase in click-through rate, leading to a 2x decrease in the brand's cost per click.
MR. DIY Malaysia
Mr. DIY, one of Malaysia's largest home improvement retailers, aimed to increase in-store purchases. To do this, the brand organised the "MR.DIY Belanja & Menang Content", where customers gain a contest entry after making a minimum purchase at any MR.DIY outlet. MR.DIY leveraged TikTok's Spark Ads and Community Interaction campaign to concurrently promote the contest and boost its online presence. As part of its marketing efforts, MR. DIY created a video that simulated the in-store shopping experience where the creator showcased the available products for purchase and ended the video with a call-to-action to join the contest.
In the end, the brand's efforts yielded impressive results. TikTok's Spark Ads and Community Interaction campaign garnered over 145000 likes and more than 9 million views, all in just five days. The account also gained 15000 followers and 75000 profile visits, significantly boosting its brand visibility in the online space.
TikTok for business growth is a great idea in 2023 and beyond
TikTok's appeal lies in its ability to cater to different demographics, showcase bite-sized storytelling, and boost content's virality. While the platform is effective across many different industries, businesses that embrace creativity and authenticity thrive the most on the platform. As highlighted by the success of UOB Singapore and MR.DIY Malaysia, it is undeniable that TikTok is a valuable platform to help a business boost its brand visibility and keep up with the constantly evolving social media landscape.
Interested in leveraging social media for your brand? Get in touch with us at hello(a)syncpr.co so we can help you get started!