As a business enterprise, whether a tenderfoot or not, we can agree that video content is the gateway to engaging with your audience unlike any other. With content platforms such as TikTok, Instagram Reels and YouTube Shorts on the rise these days (with no slowing down in sight), video content is playing a greater and more significant role in every brand's content marketing strategy. This is why it's important to stay up to date with trends while being on the lookout for different ways and ideas to expand your company's reach. This is why free video tools are critical for SMEs and startups.
Pictures tell a thousand stories and so do videos. Not only are videos fun and visually engaging, but they also serve a wide audience from varying demographics, allowing for brands to connect with their consumers on a succinct level while telling their stories. Whether it be for promotional or testimonial purposes, businesses can make use of videos to share their brand's stories while featuring products and services through creative editing.
READ MORE: Here's why you should create clips from your social media video
Videos can be used for a variety of purposes as part of your brand's content marketing. If you're looking to increase your brand awareness or grow your social media community, creating short-form videos could be a way for you to do so. Alternatively, videos are an effective way for brands to inform consumers through demo videos or how-to tutorials.
Why free video tools are useful for entrepreneurs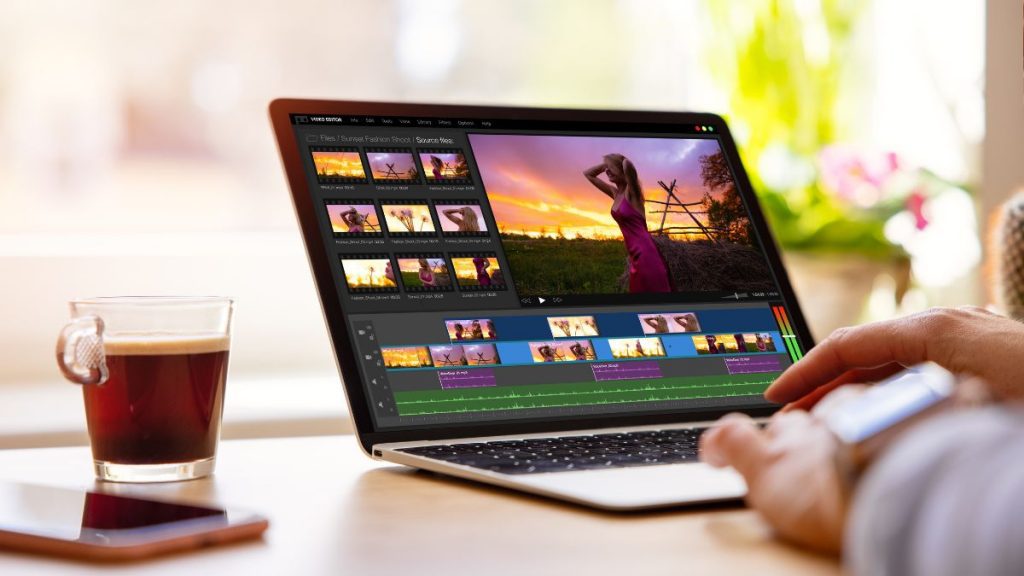 The thought of having to create and edit videos may seem like a daunting task for many businesses out there, particularly for small and medium enterprises that may have limited resources or are running on a budget. Thankfully, there are lots of video editing tools out there that could make your editing process a seamless one, without having you break the bank. 
You might think that by just paying for a subscription to editing software, you'll be able to get the best results and a great video. However, these free video tools are just as powerful as the paid ones and could possibly give you the same results, sometimes even better. Another catch is that you won't be tied down to any monthly or annual subscription fees. Here are some free video tools (without watermarks) you could use to edit your next video.
VN Video Editor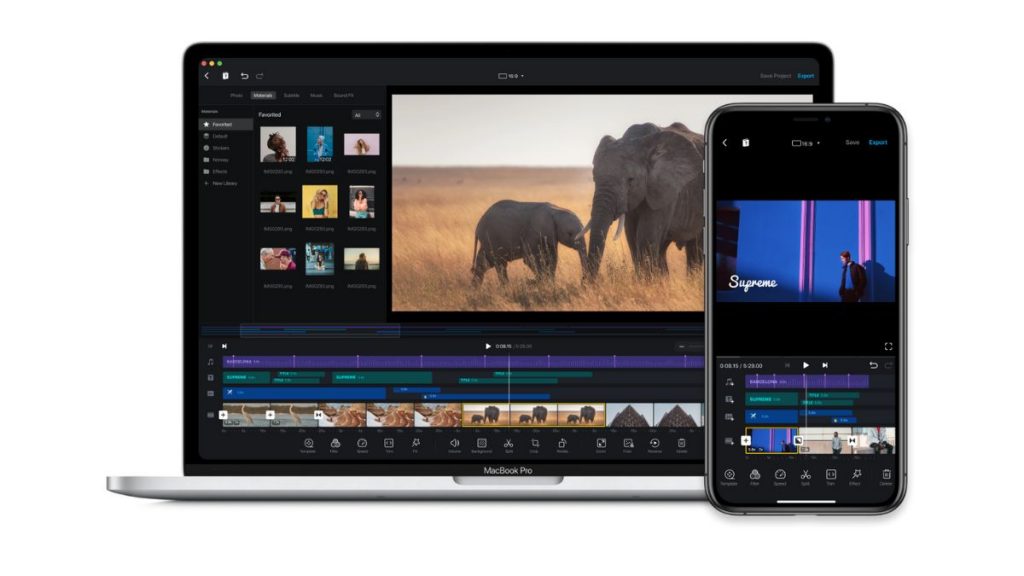 If you're editing videos for the very first time and looking to do some basic editing, VN Video Editor would be a good choice to start with. This free software has a user-friendly interface, making it extremely easy and accessible for beginners. It has the basic features you would need to edit your videos, such as cutting and adding audio and text. The app also offers a variety of effects, filters and fonts for you to choose from if you're looking to enhance your videos too, making your editing process an enjoyable one. 
Pros: 
Straightforward and accessible for beginners
Wide variety of filters, effects and transitions
Supports various video and audio formats
Cons:
Not the best option for professional video editing
The free version only allows you to store up to 100 projects
CapCut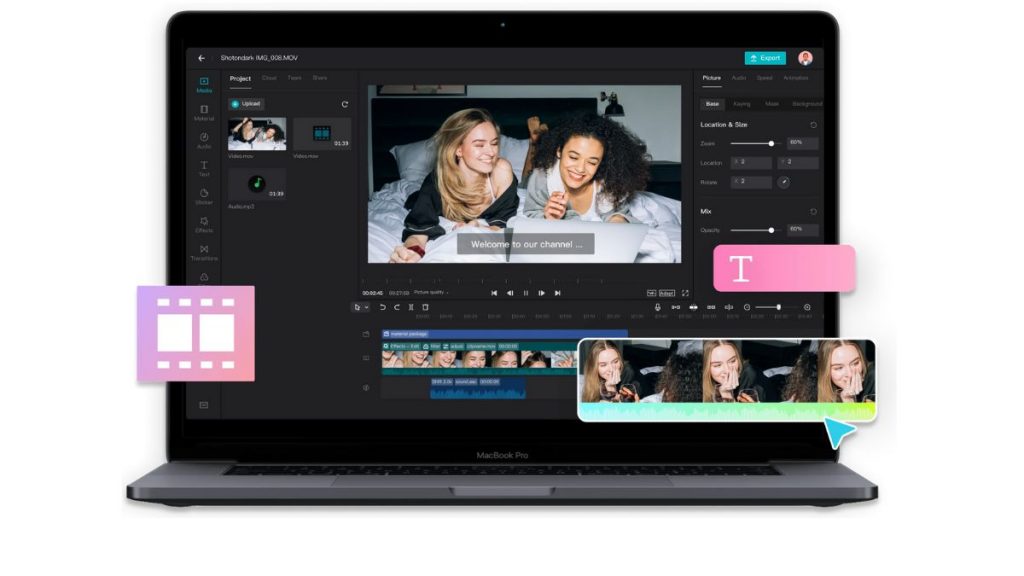 CapCut is another free video tool that's great to use if you're looking to do some basic video editing on the go, especially for TikTok videos. It offers good editing features including the manipulation of speed control of your video and smooth video reversal, which other apps don't typically offer. On top of the various existing filters, effects and transitions that this app offers, they also have a range of royalty-free music and sound effects that you could add to your videos. If you're making a video for TikTok, CapCut has an option that allows you to directly export your end product onto TikTok as well. 
Pros:
Straightforward and accessible for beginners
Wide variety of filters, effects and transitions
Great for TikTok videos
Cons:
Not the best option for professional video editing
Slow exporting process
Shotcut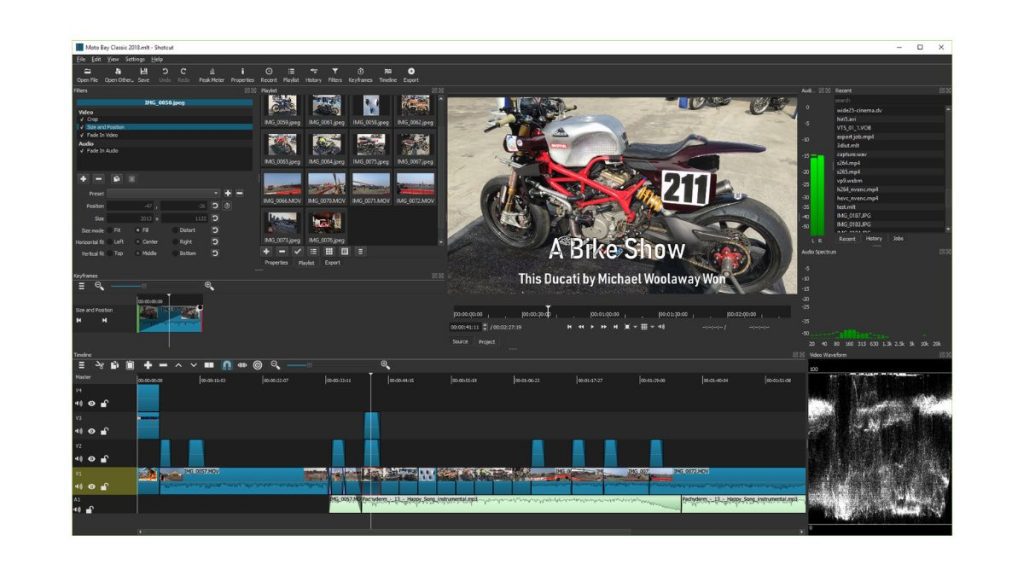 Available on macOS and Windows, Shotcut has all the relevant editing features you'll need to get the job done. For those who are already familiar with video editing software, this app should be rather easy to get started with. For starters, it may be slightly more challenging to navigate around initially. But with some exploring and experimenting, you should be on your way to editing your next video. In case you're still finding it tough to get around the app, there are tutorials available on YouTube for you to turn to as well.
Pros:
Variety of filters and effects
Includes more advanced effects and tools
Supports various video and audio formats
Cons:
Confusing user interface
No previews for effects and transitions
READ MORE: Here's how to create a social media strategy for your brand
Blender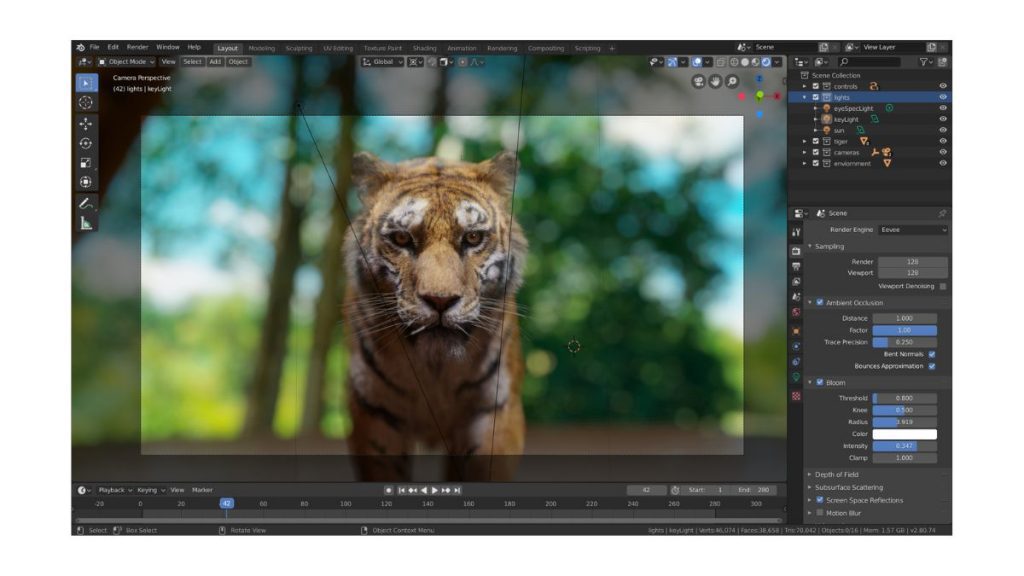 While Blender is relatively known to be an animation suite that offers VFX, Sculpting and 3D visual effects, it also doubles up as a video editor that allows you to perform complex tasks such as video masking and colour grading. Given how it's an all-in-one software, there are lots of tools which could make it rather complicated and difficult to find the exact tool you need. However, with that said you can let your creativity take over on Blender as you're free to create your own effects, transitions and filters as well. 
Pros:
Includes video masking and colour grading
Versatile creative and animation suite
Cons:
Complex software
Steeper learning curve compared to other video tools
DaVinci Resolve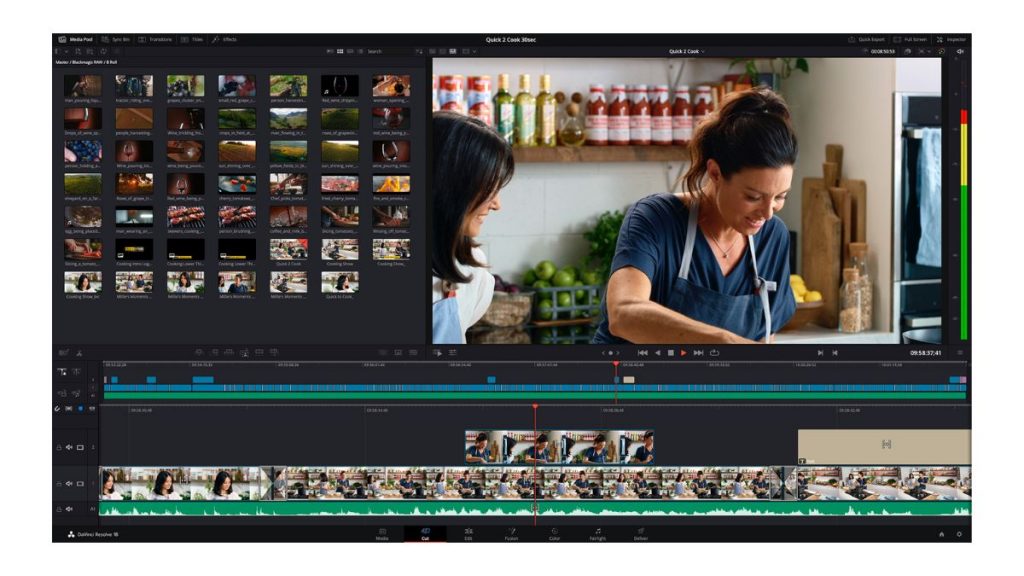 DaVinci Resolve is one of the best free video tools out there for professionals. It offers lots of editing tools ranging from standard editing and cutting to colour grading and motion graphics, which many other free video tools may not have. Albeit it's a well-designed interface, this tool may come off a bit intimidating for those who are not familiar with video editing and it'll take time to learn this complex software. 
Pros:
Wide variety of editing tools and features
Offers colour correction, motion graphics
Smart video and image stabilisation
Cons:
Complex software
Steeper learning curve compared to other video tools
---
While video content has become a crucial tool for businesses looking to reach and engage with their audiences, many companies often put the idea on hold due to resource or budget limitations. But with these free video tools, you no longer have to worry about being able to create professional-looking videos and breaking the bank. No matter what type of videos you're looking to create, these tools can help to get you started. 
Are you still having difficulties creating and editing videos or looking to make the most of your budget for PR and content marketing? Drop us a message at [email protected] to get in touch.